More than a simple "Champagne House", the House of Mercier buildings at the top end of Avenue de Champagne are, in reality, an industrial complex born of the visionary spirit of the brand's founder, Eugène Mercier. 
Having founded the Champagne House bearing his name in 1858, Eugène Mercier gradually procured a series of plots of land on which to build a modern, functional complex. He ordered 18km of cellars to be dug out 30m below ground level, along with the construction of buildings to house offices and the owner's private residence, and storehouses. The premises are noteworthy because of their logical layout. The galleries of cellars, designed based on a single-level grid plan, emerge at the same level as the railway line, to which they are linked by a branch line. The building work lasted six years (1871-1877). The cellars were opened to the public in 1885 and the French president, Sadi Carnot, toured them in a horse-drawn carriage in 1891. Modern-day tourists visit the cellars in a small electric tourist train.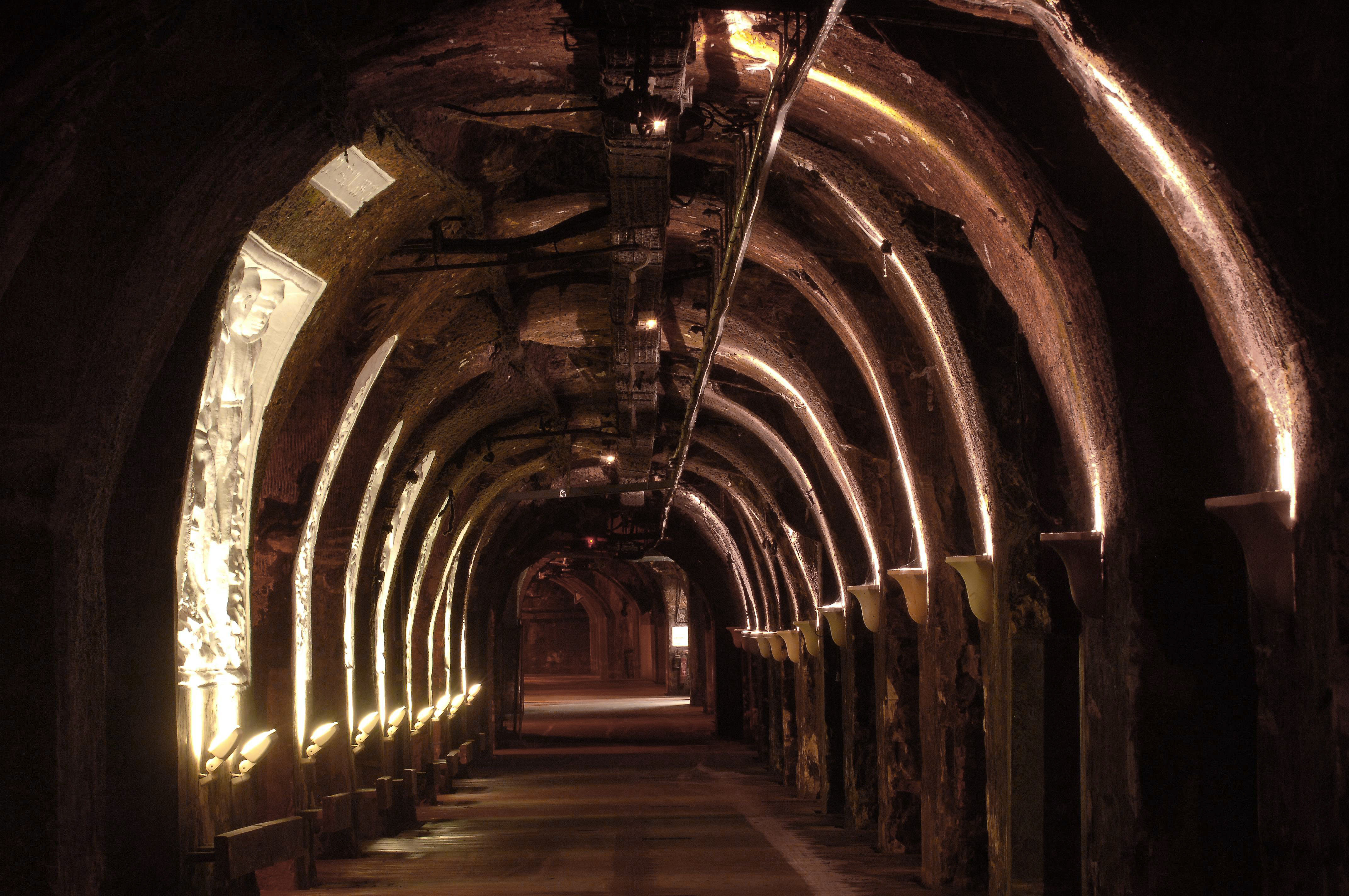 However, one must recall that Eugène Mercier was also a pioneer of advertising. The giant wine cask (weighing 23 tonnes with a 1,600 hectolitre capacity, equivalent to 213,000 bottles) which he commissioned to create his blends was one of the major attractions of the 1889 Exposition Universelle in Paris, along with... the Eiffel Tower! Now fully restored, the cask remains a high point of any visit to the Champagne House.
--
Mercier Champagne House, 68 avenue de Champagne – 51200 Épernay