The site currently occupied by the Boizel Champagne House is representative of the progressive development by successive wine merchants of buildings and cellars needed to meet the demands generated by growing Champagne production and sales.
Circa 1847, wine merchant Isidore Godart divided the land he owned on Rue du Commerce (modern-day Avenue de Champagne) between his two sons. Isidore-Bertrand received the plot where No. 46 now stands and immediately commissioned the construction of cellars and street-facing building to the right of the entrance gate. His brother Melchior inherited the neighbouring plot on which he built a second trading house. In 1852, Melchior Godart sold his property to Georges Wachter and moved to his brother's property. Here, he ordered a vast storehouse to be constructed at the rear of the courtyard above new cellars, together with a new building on the street itself, identical to the premises built by Isidore-Bertrand. 
In 1884, Frédéric François-Wachter, son-in-law of Georges Wachter, joined the two properties.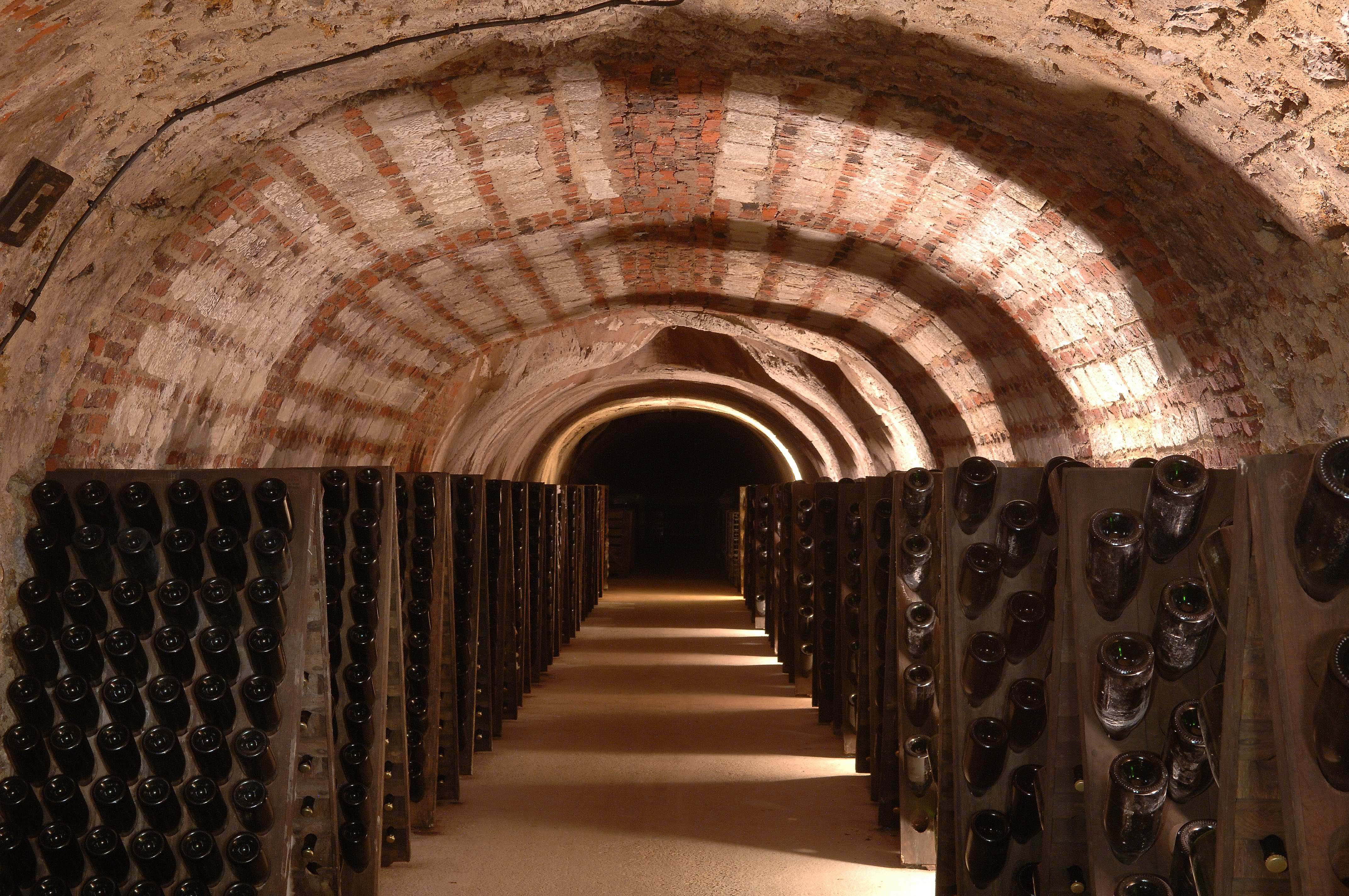 The site was subsequently acquired by the Pol Roger (which rented it to the House of Martel until 1982). In 1984, the property was sold to the Boizel Champagne House, which is still based here. 
The site has two distinct sets of buildings. Two wings frame the entrance gate on Avenue de Champagne. The walls are rendered and the window surrounds are in brick, mirroring local building styles; however, the ground floor arched windows and circular attic windows are influenced by Italianate design.
--
Boizel Champagne House, 46 avenue de Champagne
51200 Épernay.