The Résidence de Trianon and Hôtel Chandon, located opposite Hôtel Moët on Avenue de Champagne in Épernay, are also showcases for the House of Moët & Chandon. Both mansions are at right angles to the avenue, creating a monumental perspective.
In 1805, Jean-Remy Moët purchased a large property opposite the mansion which he had commissioned in 1793 on the future Avenue de Champagne. The property already included largescale business and residential premises. It also boasted an extensive garden, which the buyer originally had to rent, since the deed of sale mentions a canal already created "in the middle" and lists "a number of buildings", most probably the orangery, warehouses and cold room, to which there are references in 1833.
Jean-Remy Moët commissioned the construction of two identical mansions in a Neo-classical style inspired by the First Empire. They frame a central courtyard, enclosed at the road end by railings and a gateway, and opening out at the northern end onto a large French-style garden. The modern-day layout of the garden - with its large central lake bordered by flowerbeds, lawns and trees pruned to create a level top - enhances the monumental view down to the River Marne.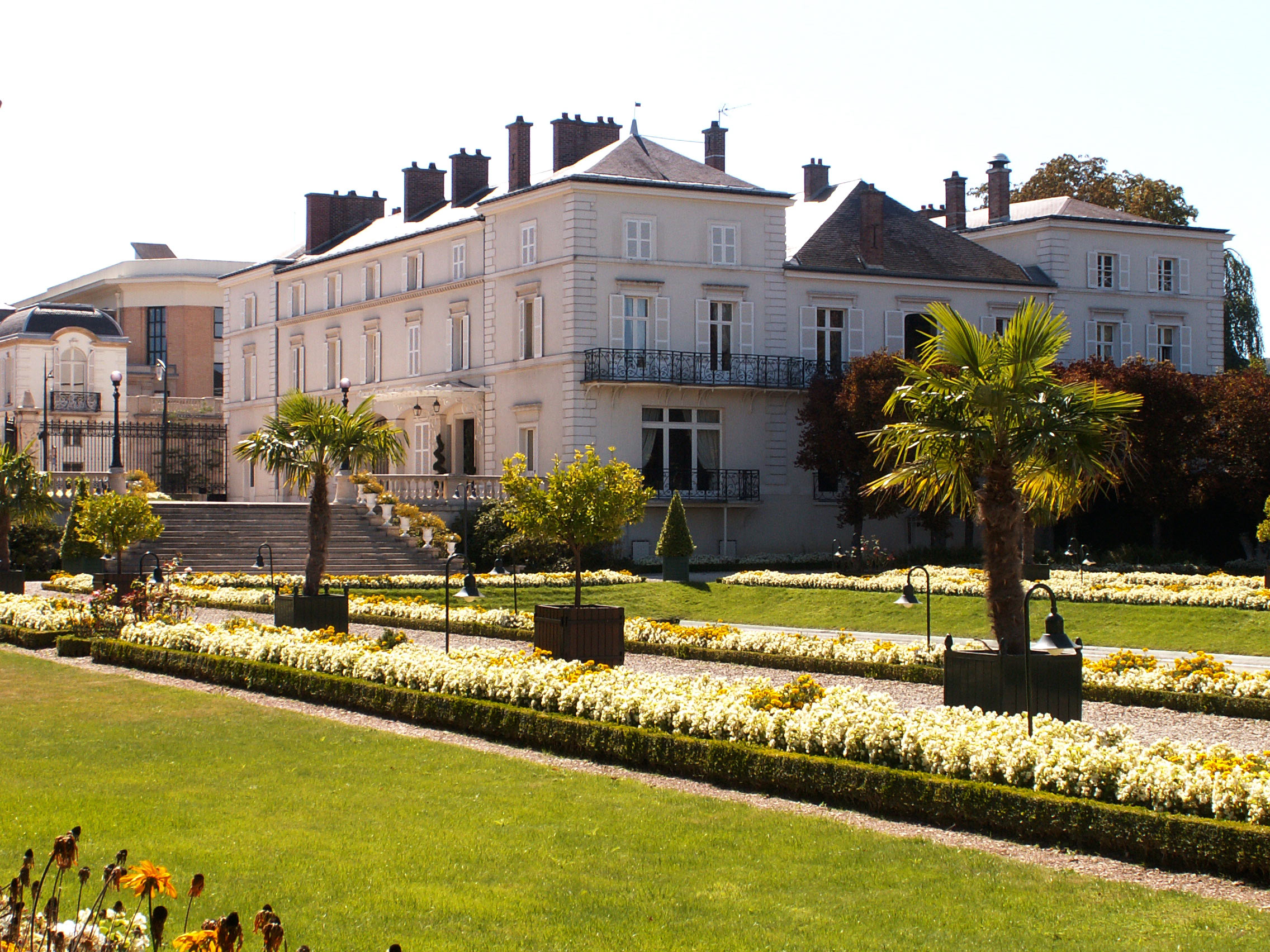 These private residences were originally intended for the children of Jean Moët. Since Jean-Remy Moët was also the mayor of Épernay, the mansions were used to hold receptions for distinguished visitors. Napoleon Bonaparte and the Empress Josephine are said to have stayed there. 
The two residences also incorporate production facilities, mirroring the trend among Champagne Houses of combining prestigious architecture with industrial premises.
Hôtel Chandon was completely demolished after being damaged during World War 1; however in the 1980s, the exterior was rebuilt following the original plans, with the original wooden staircase being preserved. Today, the mansion is used for in-house meetings and seminars, while the Résidence de Trianon welcomes the House's illustrious guests.
--
Hôtels Trianon and Chandon, 9, avenue de Champagne – 51200 Épernay
Closed to the public, but visitors can admire the buildings from the outside.