It is hard to believe that the Marne region's prefecture - proudly sporting the word Champagne in its name and referred to as the Sparkling Venice - is actually best known as a "garden town" or "town of waterways and greenery". However, this is less contradictory than it might seem...
Let's imagine Châlons…sur-Marne in the 19th century. Surrounded by a thousand hectares of vines and boasting a dozen or so Champagne Houses, the town is a rival to Épernay. However, phylloxera would soon destroy both the vineyards and the vibrant wine industry, and the town then changed its focus to become an administrative centre. 
Founded in 1825, the House of Joseph Perrier is the only surviving Champagne House from that period. Housed in a former coaching inn built against a chalk hill, it boasts a 3-km network of single-level galleries, some of which date back to the Gallo-Roman era, providing ideal conditions in which to age Champagne. These exceptional cellars are undoubtedly some of the finest - and possibly the most inspiring - of the entire Champagne region.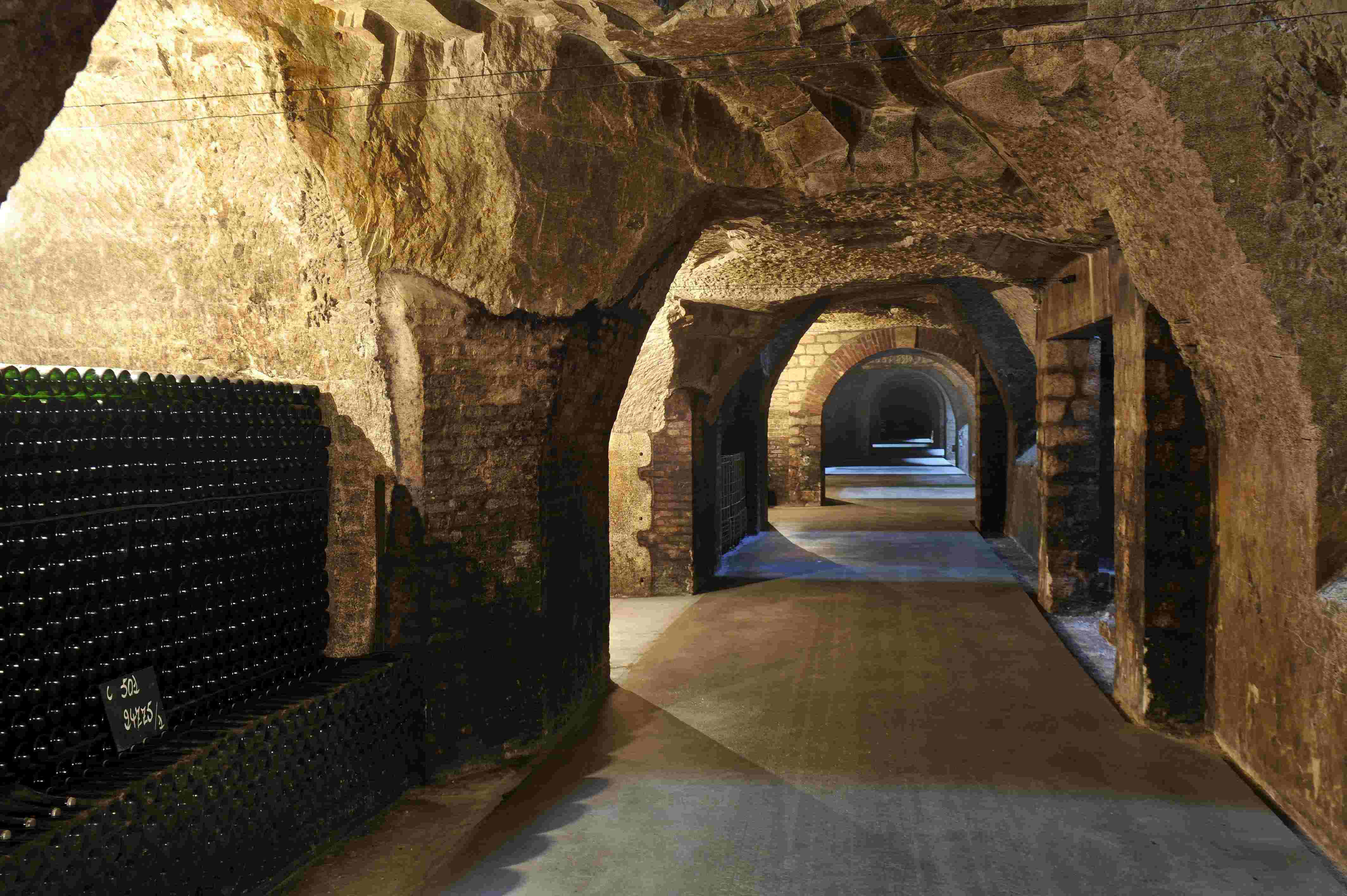 However, modern-day Châlons-en-Champagne is also home to a number of gardens - Petit Jard, Grand Jard and Jardin anglais - providing more than 15 hectares of urban green spaces and 100km of circular walks in the surrounding area. Other attractions include the Mau and Nau rivers, where tourists can take a pleasure cruise, discovering the historic heart of the town from an original and surprising angle. 
The town also boasts the Church of Notre-Dame-en-Vaux and Basilica of Notre-Dame de l'Epine (located 8km further east), both included in UNESCO's World Heritage List as part of the Santiago de Compostela Pilgrim Way.
Châlons-en-Champagne is still renowned today for its fair, traditionally held in early September. This is France's second largest agricultural and trade show after the Paris Agricultural Show (in terms of number of admissions). 
- -
Châlons-en-Champagne Tourist Office
3, quai des Arts – 51000 Châlons-en-Champagne
Tel.: +33 3 26 65 17 89