Based at 9 Place Saint-Nicaise in Reims, the Taittinger Champagne House is located on the site of Saint-Nicaise Abbey, built by Benedictine monks in the 13th century to venerate the relics of the 11th Bishop of Reims at his burial place. The abbey cellars and basements were former crayères, chalk quarries dating back to the Gallo-Roman era, and have remained intact. They are now used to store some of Taittinger's wines, including the legendary Comtes de Champagne vintage.
At the top end of a beautiful park leading down towards the town, the single-storey 1920s buildings are simply yet elegantly designed and structured, and have been occupied by Taittinger since 1935. They are built above the former abbey's crypt, with the only ground-level remains of the abbey to have escaped demolition being the restored warden's lodge.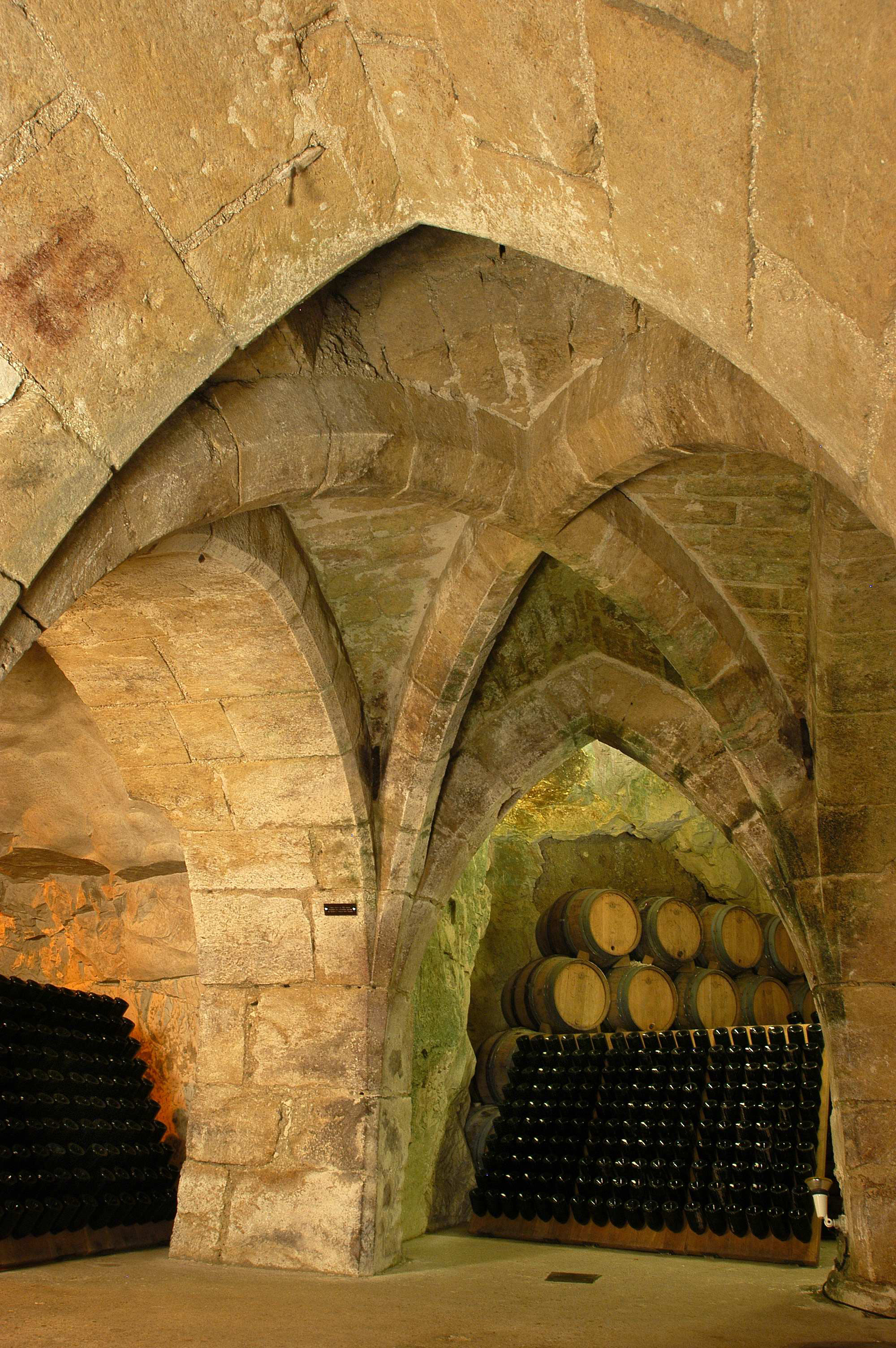 Underground, 20 chalk galleries, or crayères, are linked by a 4-km network of barrel-vaulted cellars; some are the abbey's former cellars dating back to the 13th century, while others were dug out more recently in the 20th century. Some two million bottles rest there in the cool and silent darkness, 18 metres below ground.
-- 
Champagne Taittinger – 9 place Saint-Nicaise – 51100 Reims
Tel.: +33 3 26 85 45 35