The "Marne Valley" Champagne tourist route is dotted with magnificent views over the vineyards. The Mont de Bonneil panoramic viewpoint, to the south of Château-Thierry, enables visitors to discover the natural beauty of an unspoilt valley. The characteristic composition of the Champagne landscapes is instantly recognisable: forests covering the mountain tops, and vineyards encircling the village of Bonneil like a vine-clad amphitheatre in the foreground. 
This very narrow valley is enhanced by superb views of the horizon. The significant and emblematic vineyard landscapes of the Marne Valley come into view, characterised by wooded slopes, adorned by a sea of vines and villages including Azy-sur-Marne and Chézy-sur-Marne.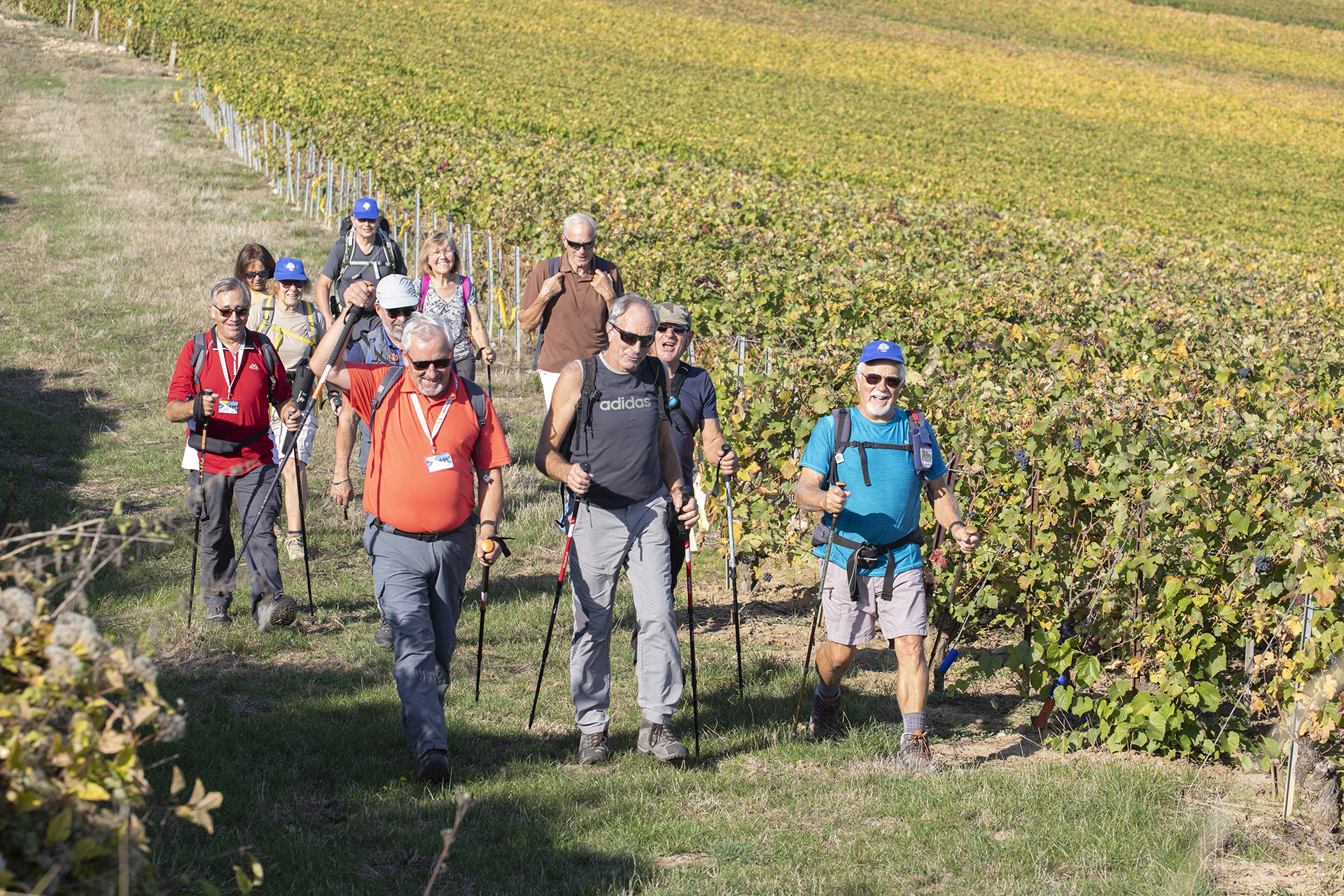 These are the first Champagne vineyards encountered by travellers from Paris, and most are planted with Meunier grapes. They form a thick green carpet on the slopes, becoming a mosaic of varying green hues in summer. The River Marne winds its way along the valley floor. The river bends several times on its way to Château-Thierry and its reflections illuminate the landscape. The viewpoint has an orientation table and a picnic table.
- -
Practical information
By car or bicycle: take the Route touristique du Champagne (Route de la vallée), heading towards Bonneil
On foot: Hiking trail GR 11A
Tourist Office: les Portes de la Champagne - 20 avenue de la République,
02400 CHATEAU THIERRY - Tel.: +33 3 23 83 07 46