The Moët & Chandon Champagne House, located at 18 Avenue de Champagne in Épernay, is a truly imposing building. Some production is undertaken within the building, which also houses the offices, visitor reception and shop facilities. Its architects, Henri Piquart and Bruno de Maigret, sought to showcase the house with an art deco-inspired facade, while the overall style is modern and uncluttered. Construction ran from 1923 to 1932.
Avenue de Champagne was particularly hard hit by enemy bombing on the night of 19-20th July 1918, and the Moët & Chandon buildings did not escape the destruction inflicted by the bombs. The ruins were demolished to make way for construction of an extensive yet rational industrial complex. Utilising the technical advances of the period, most notably reinforced concrete and metal frames, enabled a functional design featuring large internal spaces. 
The load-bearing structure is made up of 239 reinforced concrete columns, each 27m high, sunk deep into the chalk seam beneath the two levels of cellars.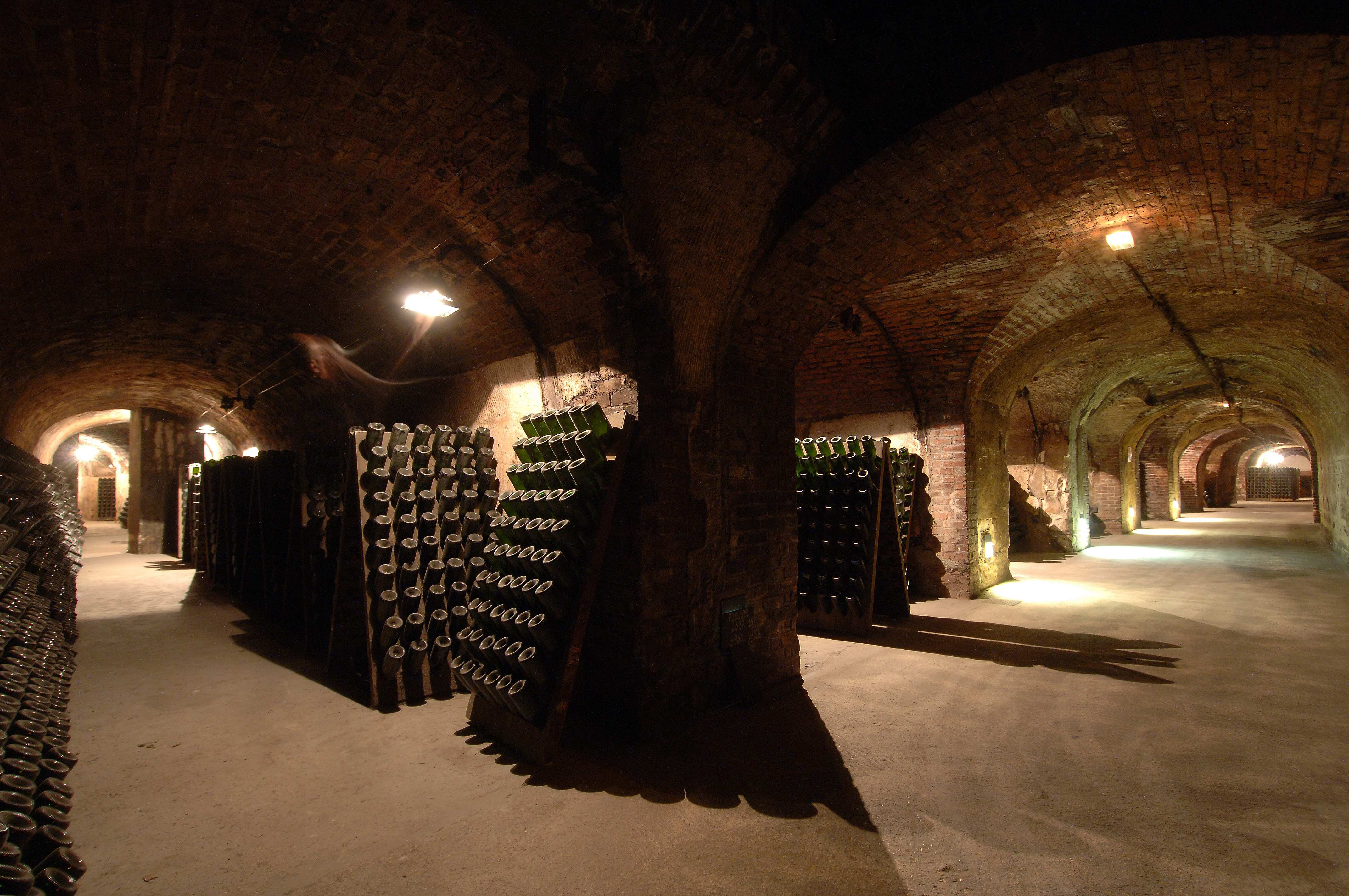 The buildings bear the inscription "1743 Moët & Chandon", a reference to the date when Claude Moët founded the House, in this way rooting the House in Champagne's history.
A statue depicting the monk Dom Pierre Pérignon, created by sculptor Leon Chavaillaud, welcomes visitors into the entrance courtyard.
Moët & Chandon boasts 28km of cellars descending to a depth of 10-30 metres underground. The first sections were dug out during the 18th century. Extensions were built and further acquisitions made throughout the House's development. 
--
Champagne Moët & Chandon – 20 avenue de Champagne – 51200 Épernay
Tel.: +33 3 26 51 20 00