The buildings of the De Castellane Champagne House, which cover an area of 43,500m2, are testament to the strategy of establishing Champagne Houses close to transport links (particularly railway lines) in order to facilitate advertising and grow business.
Founded in 1880 as the Union champenoise, in 1909 the House adopted the more prestigious name of De Castellane. 
Set against a hill, the buildings are served by a private branch line giving direct access to a 9km-network of cellars. However, this property is also remarkable because of the functional and social organisation of its design. It incorporates residential quarters (with both owner and employee housing, typical of the social paternalism prevalent at that time), production facilities (chais, warehouses and cellars), and sales premises (encapsulated by the tower, facade design and "labels room"). 
In 1903-4, new warehouses were constructed, surmounted by a 63m high tower, serving as both a water tower for the site and an advertising medium intended to attract the attention of travellers on the nearby Paris-Strasbourg railway line. Decommissioned a year later, this reinforced concrete tower, whose external features are just visual illusions, was included on the supplementary register of historic monuments in 1990. Today, it has become a real tourist curiosity.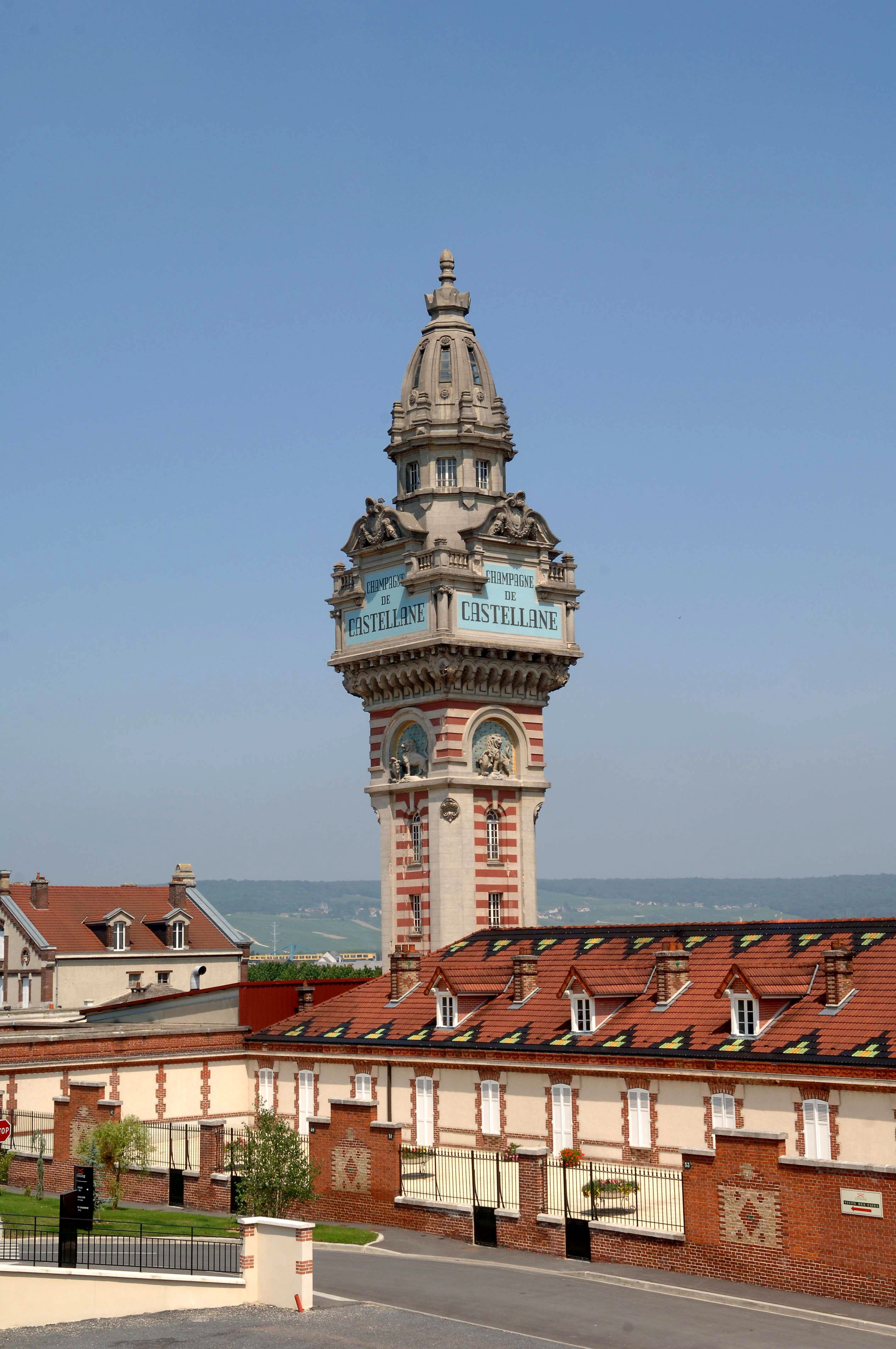 The house now belongs to the House of Laurent-Perrier. The buildings house a printing museum with an impressive collection of vintage labels, and a museum of local traditions tracing the developments in winemaking techniques, where visitors can learn how Champagne is made.
--
De Castellane Champagne House, 57 rue de Verdun – 51200 Épernay