The Charles Heidsieck Champagne House, located on Saint-Nicaise Hill in Reims, is an excellent example of a building originally designed for wine production but now used as a brand showcase.
In 1867, Charles Heidsieck acquired a series of crayères, a maze of former chalk quarries, in order to produce wines in galleries located some 30m below the ground. The network of cellars spans 8km, extending over two levels and comprising 47 individual crayères, accessed from the gardens located directly above. 
A house in Art Deco style was constructed in the gardens in the 1920s. The house has an exposed concrete structure with brick infill using ochre and orange brick, topped by a roof supported by reinforced concrete beams. Although there are virtually no decorative features, apart from fluting on the four corner columns, the house is an example of a modern building constructed using what were new materials at the time.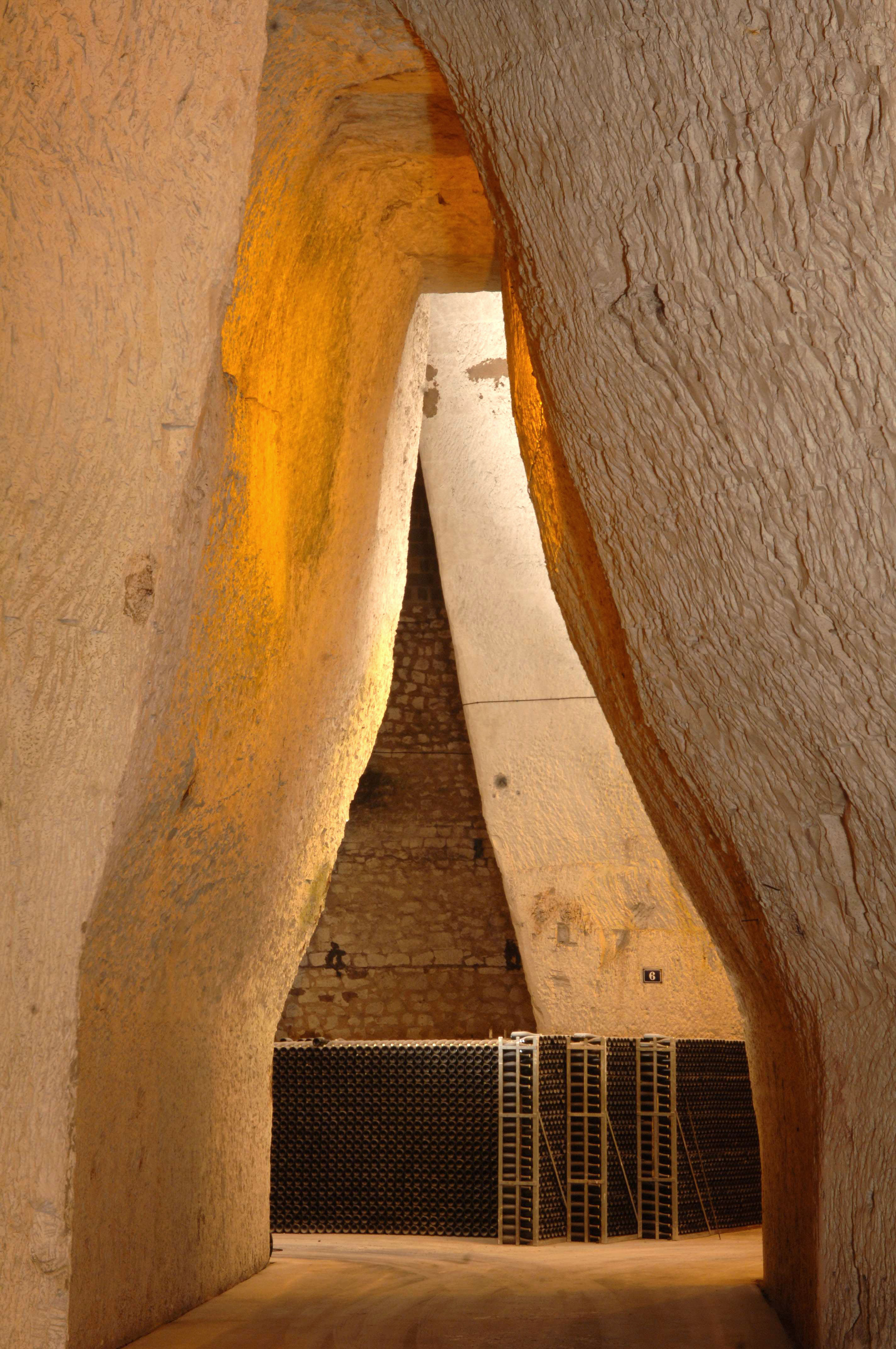 In 2007-2008, Ferruccio Laviani restored and remodelled the house, both from an architectural and an interior design perspective, converting it into a reception venue. For this purpose, large bay windows were added in place of the brick facing.
- -
Pavillon Charles Heidsieck, 1, rue de la Procession - 51100 Reims
Charles Heidsieck Champagne House is not open to the public.