The crayères located under Saint-Nicaise Hill are ancient chalk quarries from which some of the materials used to build Reims were extracted. From the 18th century, they were converted into cellars for the production and ageing of Champagne. These chalk cellars are true "underground cathedrals", some of which are over 30 metres high.
Since 2015, the Saint-Nicaise Hill crayères have formed part of the Champagne Hillsides, Houses and Cellars included on UNESCO's World Heritage List.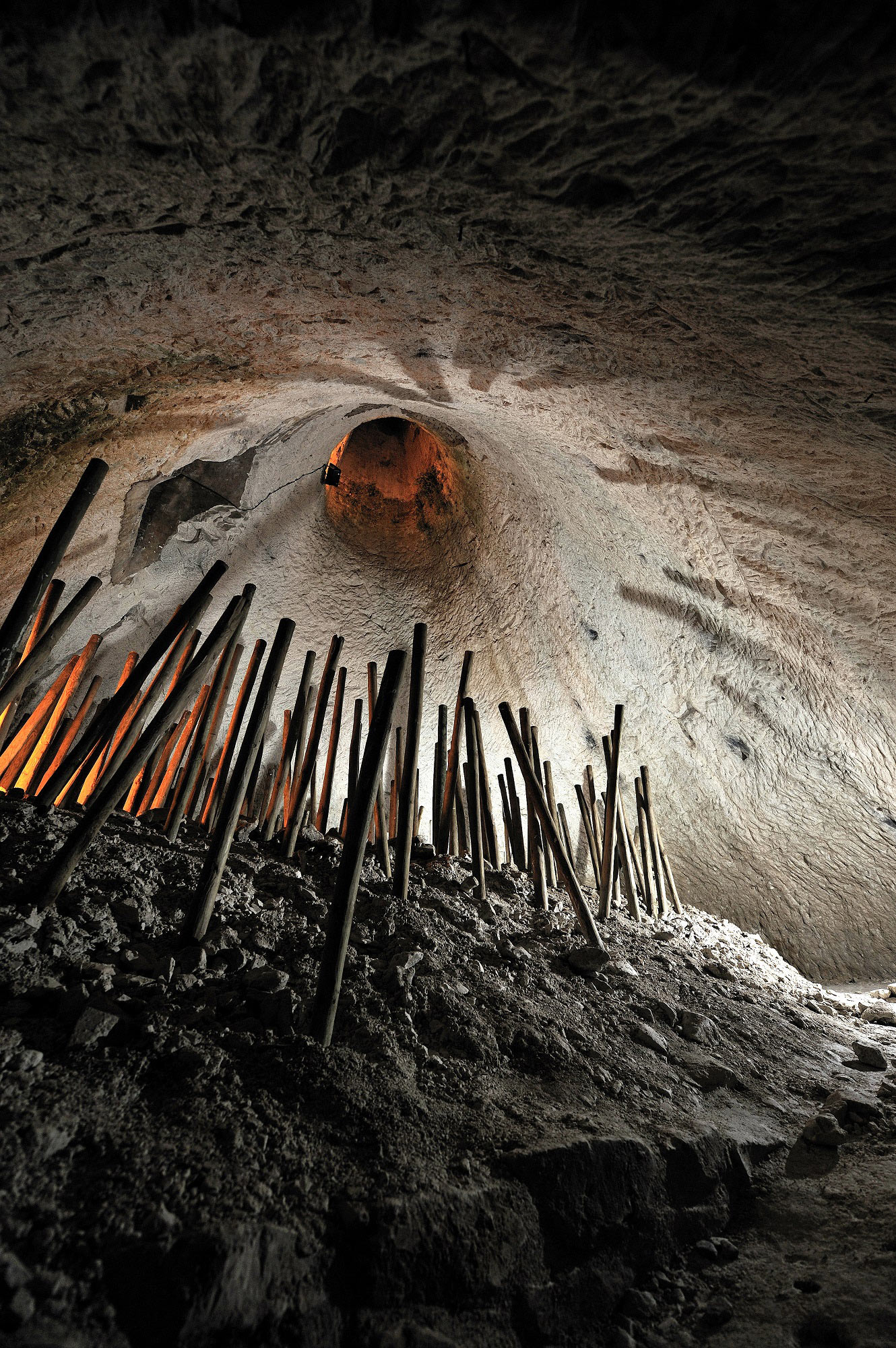 Originally dug in the 3rd century and worked until the time of the French Revolution, the crayères (at one time chalk quarries) beneath Saint-Nicaise Hill provide ideal conditions for ageing Champagne: darkness, a constant temperature (11°C), a total lack of vibration and perfect humidity levels (close to 100%). From the mid-18th century, the Champagne wine merchants grasped all the advantages of ageing and storing their wines here. Moreover, these immense galleries met the need for space resulting from the growing success of Champagne. 
The wine merchants built ground-level production facilities connected to the crayères, which today would be deemed genuine "industrial complexes". Six Champagne Houses are located in the Saint-Nicaise Hill area: Ruinart, Martel, Veuve Clicquot Ponsardin, Taittinger, Charles Heidsieck and Vranken-Pommery. The galleries of the crayères wind their way under the hill for 57km, housing a grand total of tens of millions of bottles!
--
Tourist Office - 6, rue Rockfeller - 5100 Reims
Tel.: +33 3 26 77 45 00