As part of the central zone of the Champagne Hillsides, Houses and Cellars, listed as a UNESCO World Heritage site since 2015, the Colline Saint-Nicaise is located at the south-east gateway to Reims and has been occupied by the Champagne Houses since the late 18th century. The hill offered the Houses the space they needed to develop their businesses and, importantly, provided ideal storage conditions for their wines in the form of the crayères, which were once chalk quarries. These magnificent crayères, branded "underground cathedrals", along with production and customer-facing buildings, urban vineyards and 39 hectares of parks and gardens, form an exceptional built heritage site open to the public. 
In response to the commercial success of their wines, the Reims Champagne Houses moved away from the town centre to Saint-Nicaise Hill, where remnants of abbeys and traces of medieval walls remained. They constructed new buildings and made use of the crayères on this strategically located site, which was criss-crossed by transport links. The Ruinart Champagne House was the first to make the move in 1768, followed by Veuve Clicquot, Pommery, Charles Heidsieck, Taittinger and Martel. 
The crayères are former underground quarries from which blocks of chalk used in the construction of Reims from the 10th century onwards were extracted. They are punctuated by ventilation shafts, which resemble inverted funnels up to 35m high, and are connected by a network of 57km of subterranean galleries. Their scale, stable temperature and humidity made them suitable for ageing and storing millions of bottles. Indeed, the Champagne Houses helped to save this unique heritage by giving the quarries a new lease of life.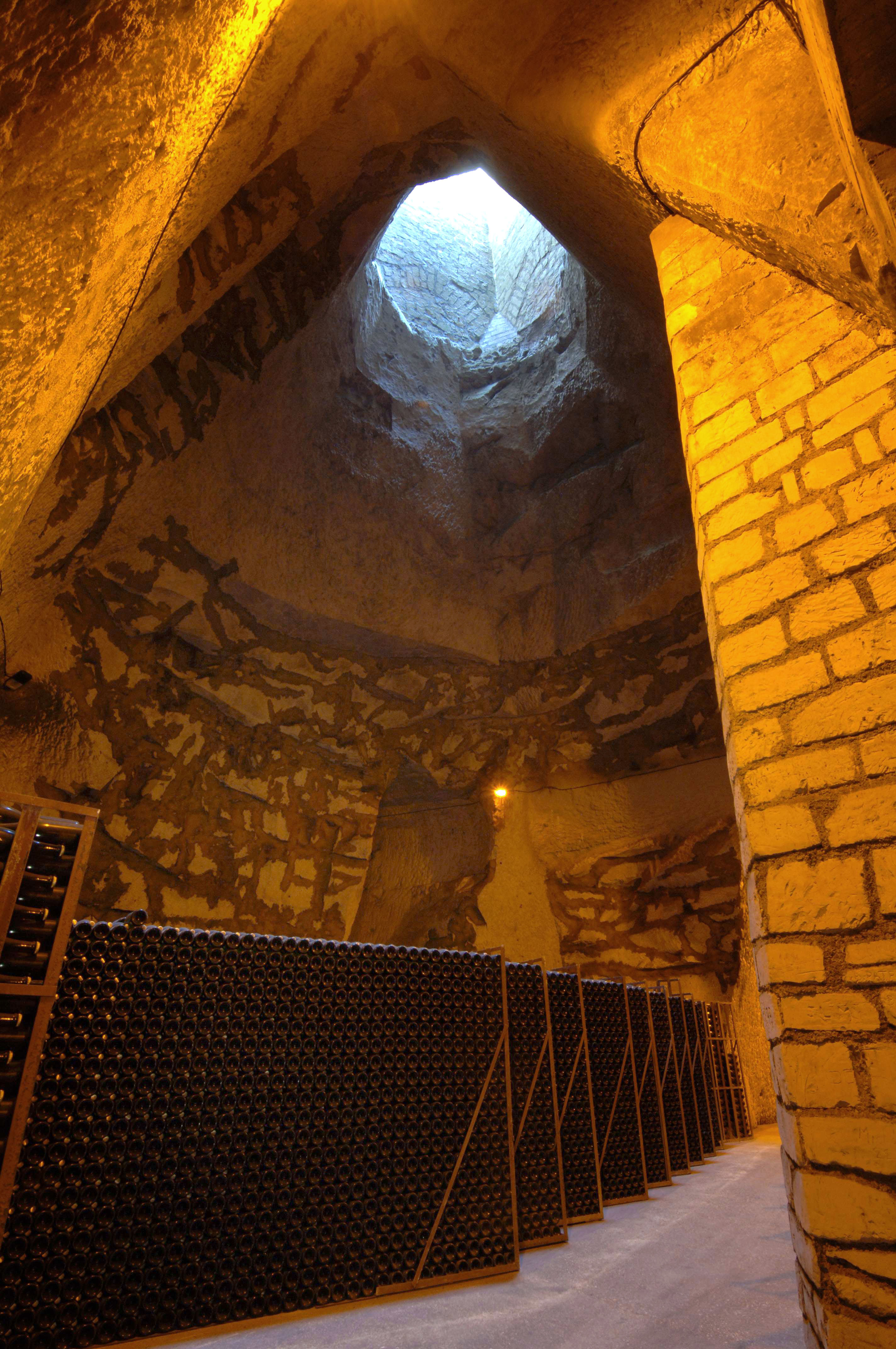 The landscape characterising Saint-Nicaise Hill also includes châteaux, detached houses and buildings serving as production, administrative, distribution and visitor reception facilities, as well as residential premises. The central zone of the UNESCO World Heritage site also contains two other features: the Parc de Champagne, or Champagne Sports Park, created by the Pommery Champagne House as a leisure facility for its workers before subsequently incorporating a Sports College, and the Cité-jardin du Chemin Vert, a garden city and example of Champagne's social philanthropy. The Church of Saint-Nicaise, on which the greatest French artists of the early 20th century have left their mark, still stands at the centre of the garden city today.
--
Tourist Office - 6, rue Rockfeller - 5100 Reims
Tel.: +33 3 26 77 45 00