Mont Bernon rises to an altitude 208m above sea level, with its curvaceous lines overlooking Épernay on one side, and the first vineyards to the south-east of the town on the other side. The Pierre Cheval panoramic viewpoint provides a magnificent view of the urban and rural landscapes shaped by the Champagne industry, particularly Avenue de Champagne in Épernay and the Historic Hillsides of Hautvillers in Mareuil-sur-Aÿ, which have UNESCO World Heritage status.
Mont Bernon, which was granted natural monument status in 1963, is a 3.3-hectare site for walking and recreation planted with pine trees and enhanced by wooden benches, picnic tables and a play area. Information boards provide visitors with details of fauna, flora, geology, history and landscape native to the Historic Hillsides. Together with Mont Aigu, the Butte de Saran and Mont Jogasse, Mont Bernon completes a 4-peak hiking trail, 18km long.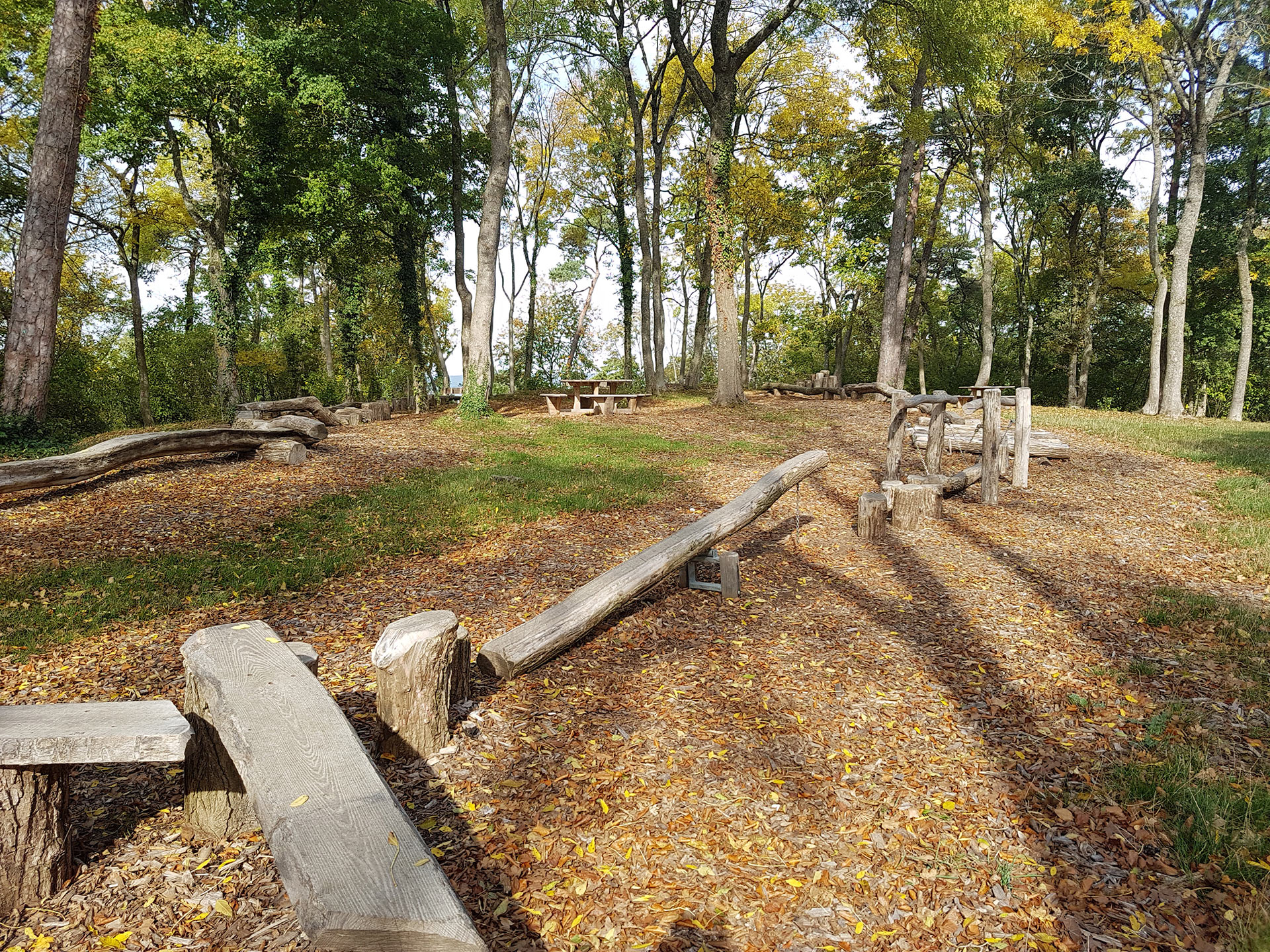 The Pierre Cheval panoramic viewpoint is accessed by climbing around 60 wooden steps. The viewpoint is an ideal spot for private contemplation. A range of different landmarks attract the eye… Avenue de Champagne, the Church of Notre-Dame, River Marne, Fort Chabrol, the Montagne de Reims and Marne Valley vineyards, along with the villages of Cumières, Hautvillers, Champillon and Damery.
--
Practical information
Access to Mont Bernon and the viewpoint is via the Chemin de la Source in Épernay.