Included on the UNESCO World Heritage List since 2015, the Historic Hillsides from Cumières to Mareuil-sur-Aÿ were once land belonging to Hautvillers Abbey. Located to the south of the Montagne de Reims, the hillsides are representative of the Champagne winegrowing slopes as a whole. The landscape, villages, architecture and heritage have all been shaped by the Champagne industry. 
The abbeys, and in particular Hautvillers Abbey, were involved in setting up the Champagne vineyards and in the 17th century developed winemaking techniques that led to the production of sparkling wines. An entire economy grew up in close proximity to the vineyards, based on this major innovation. 
Divided into numerous plots, which hug the slopes, the carefully maintained vines are omnipresent around the villages. They are framed by forest on the mountain tops and by the River Marne in the valley bottom. This composition is typical of the Champagne landscapes.
The densely packed villages have limited their spread to preserve as much space as possible for vine cultivation. They assert their winegrowing identity through hybrid dwelling and production facilities, built above courtyards and frequently behind high walls and large double doors. Everything has been designed to facilitate the Champagne production process.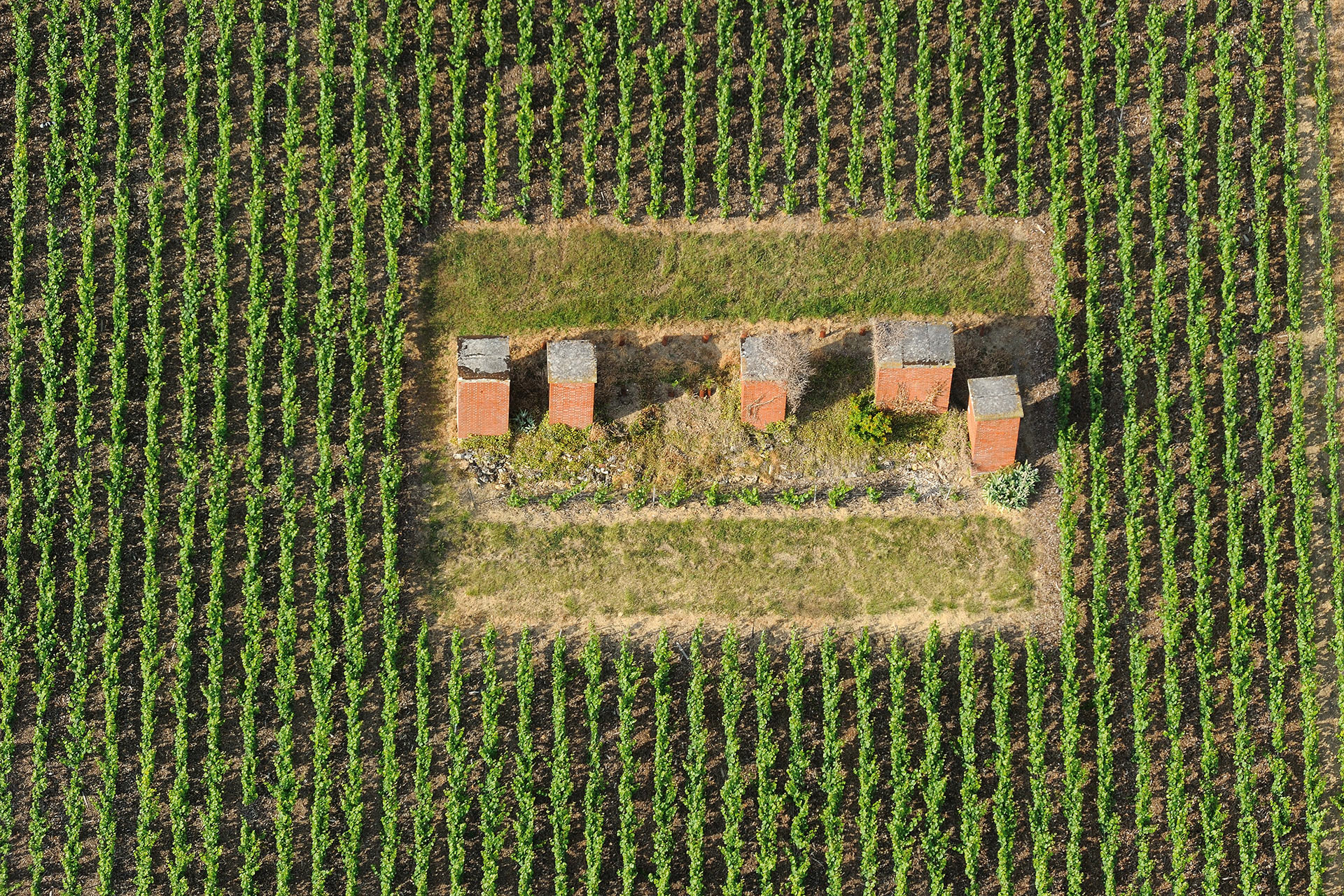 In addition to the many winegrowers who live in these villages, Champagne Houses and cooperatives have based themselves on the Historic Hillsides, building functional premises and elegant residences: Bollinger, Ayala, Deutz and Collet in Aÿ, Philipponnat and Billecart-Salmon in Mareuil-sur-Aÿ.
The network of cellars, extending over 20km, consists of two types: traditional cellars connected to the winegrower's houses within the village, and custom dug cellars in galleries under the hillsides within the large winegrowing estates, for the production and ageing of Champagne. 
The landscape of the Historic Hillsides is also punctuated by smaller heritage features… the mark of a way of life and popular traditions linked to the vines, such as vineyard shelters and press houses. 
--
Tourist Office - Hautvillers
Place de la République - 51160 Hautvillers
+33 3 26 57 06 35