The Ecole pratique de Viticulture Moët & Chandon and its research lab dedicated to winegrowing and oenology, known as "Fort Chabrol".
Established following the phylloxera outbreak, Fort Chabrol went on to play a key role in rebuilding the Champagne vineyards.
Owned by Moët & Chandon, this former training and research centre for winegrowing and oenology stands as a unique tribute to the expertise developed to save the vines and to the solidarity of the region's stakeholders.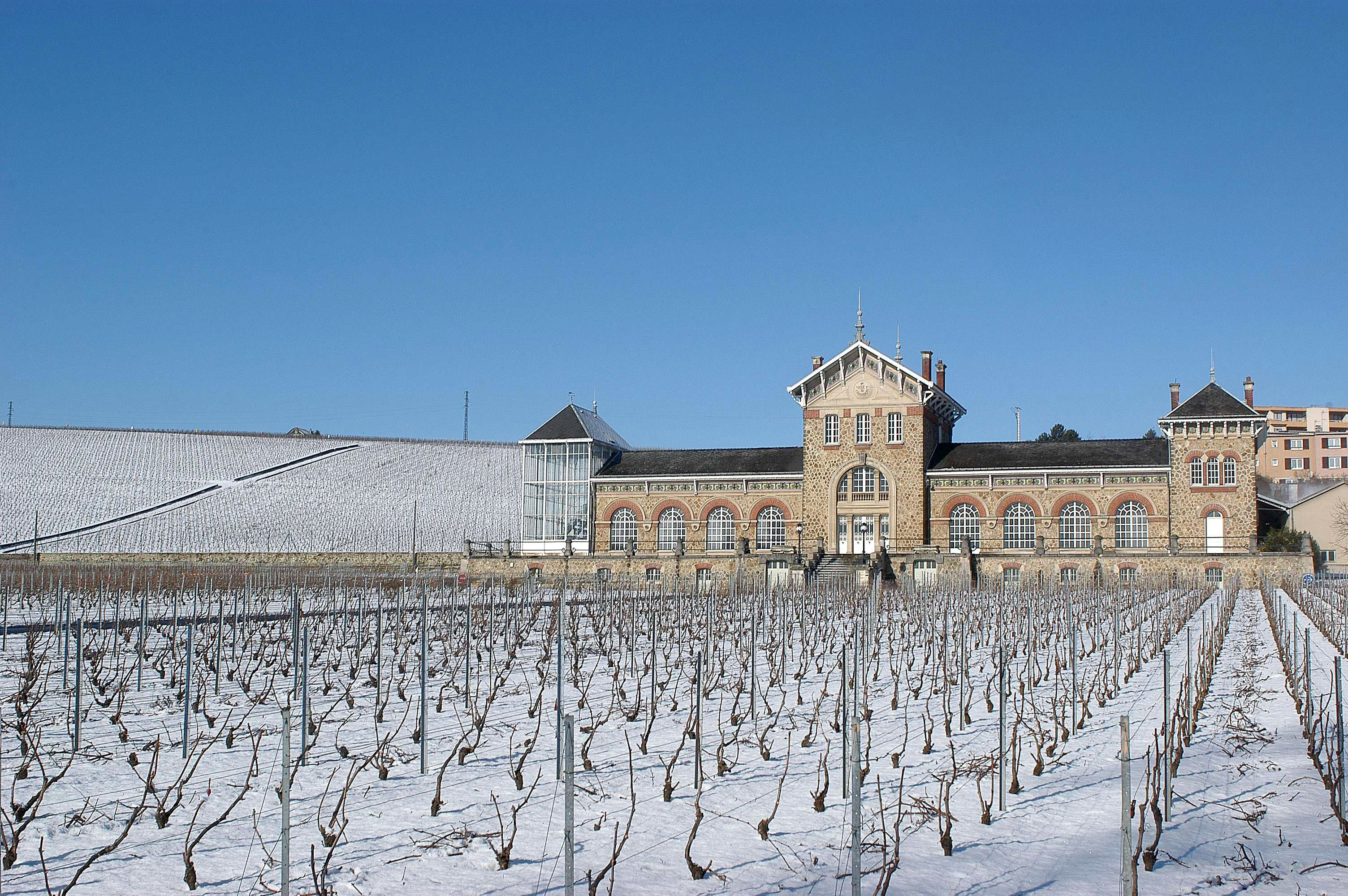 The Ecole pratique de viticulture Moët & Chandon, known as Fort Chabrol, was awarded Historic Monument status in 2012. This emblematic site forms part of the "central zone" of the Champagne Hillsides, Houses and Cellars, included on UNESCO's World Heritage List since 2015. 
Fort Chabrol occupies a special place in Champagne history. It was here that Raoul Chandon de Briailles established a Practical School of Viticulture together with a research laboratory, dedicated to the fight against phylloxera, a destructive insect pest that appeared in the south of the region in 1888. The complex housed a grafting unit along with two research laboratories, dedicated to oenology and winegrowing respectively. Its work resulted in the grafting of local varieties, retaining all their inherent characteristics, onto American rootstocks, which were resistant to phylloxera. 
Fort Chabrol was the beating heart of a collective effort to combat phylloxera, inspiring a kind of "holy union" in the fight against the insect. Generations of local winegrowers learned their trade at the Fort, and the Brevet de Viticulture Champenoise (Diploma in Champagne Viticulture) was still being awarded there in the early 1980s.
-  
1, route de Mardeuil - 51200 Épernay
Practical info: The site is visible from outside but is not open to visitors.