The Bollinger Champagne House highlights the permanence of a site that was the chosen business location of the Champagne Houses from the end of the 19th century right through to the present day. It also has a historical continuity, which it has achieved despite a succession of different owners. An initial Champagne House was established in the vineyards during the 19th century, but then sold to other wine merchants, before finally being acquired by Bollinger, which moved its administrative base here.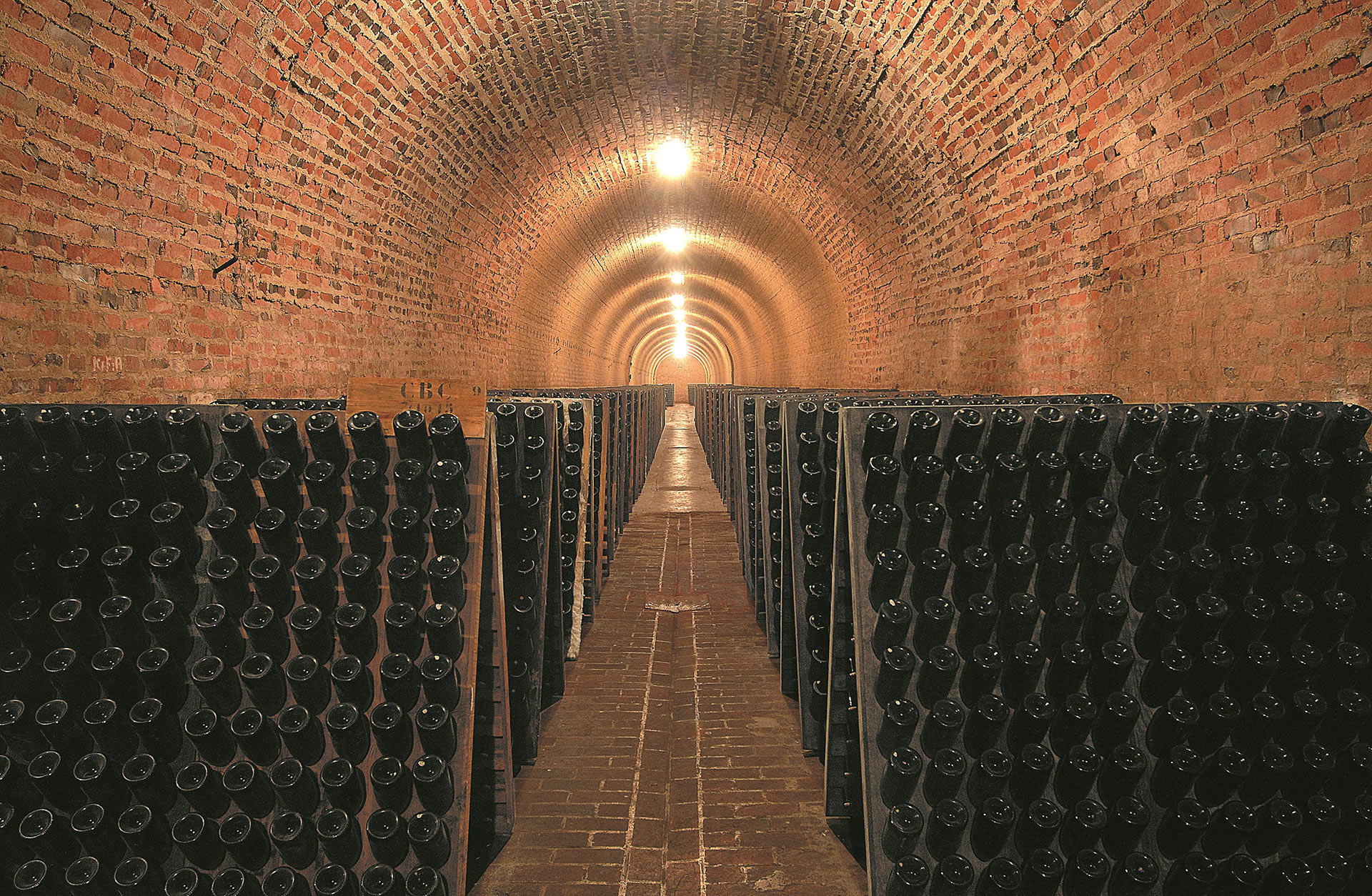 On 6th February 1829, Joseph Jacob Placide Bollinger (known as Jacques) and Paul Renaudin joined forces with Admiral Athanase Louis Emmanuel de Villermont (Joseph's father-in-law), whose family had worked in the Champagne wine trade since 1650. Together they founded Bollinger. This was an alliance of landowners and the wine-producing aristocracy, united by a desire to develop business. 
The customer reception buildings sit alongside the production facilities. The former owner's residence is located at the far end of the entrance courtyard. This building has been converted into offices and is accessed via an attractive horseshoe staircase. The layout of the buildings and the alternating use of brick and cut stone on the facade enhance the building's role as a showcase for the brand.
On the night of 11-12th April 1911 in the midst of the Champagne winegrowers' revolt, the storerooms of several neighbouring Champagne Houses were set on fire. Fortunately, the Bollinger Champagne House was spared.
Some 12 million bottles are stored on site for the duration of the ageing process, stacked along 6km of cellars belonging to Bollinger. The oldest are located under Rue Jules Lobet and date back to the 18th century. Bollinger extended its storage facilities in the 19th and 20th centuries, purchasing additional cellars while also digging its own.
--
Champagne Bollinger – 16 rue Jules Lobet – 51160 Aÿ
Tel. +33 3 26 53 33 66