Founded circa 662 by St Nivard (Archbishop of Reims and nephew of King Dagobert of France), the Abbey of St Pierre d'Hautvillers has a place at the heart of the historic Champagne development process.
In 1823, Pierre Gabriel Chandon (son-in-law of Jean-Rémy Moët) purchased the abbey and restored its vineyard estate. Now the property of Moët & Chandon, it is most famous today for the work of its cellar master, Dom Pérignon, who perfected his craft for almost half a century and made a significant contribution to the development of Champagne. 
In the 17th and 18th centuries, Hautvillers Abbey played a pivotal role in the development of Champagne. It was from grapes grown on these historic hillsides under the direction of the abbey's winery that, between 1660 and 1700, the wine evolved from still to sparkling. This is why the Abbey of Hautvillers is now included in a significant wine-growing heritage ensemble that is highly representative of the Champagne-producing region.
It was within these walls that the hard work and patient research undertaken by Pierre Pérignon (1638-1715), better known as Dom Pérignon, was to transform the whole culture of wine at the Abbey, from vineyard management to wine production. 
On his death, he was laid to rest in the choir of the former abbey church, now the parish church of Saint-Sindulphe, which was listed as a historic monument in 1923. His work continues to inspire the Moët & Chandon brand of vintage Champagne, which bears his name.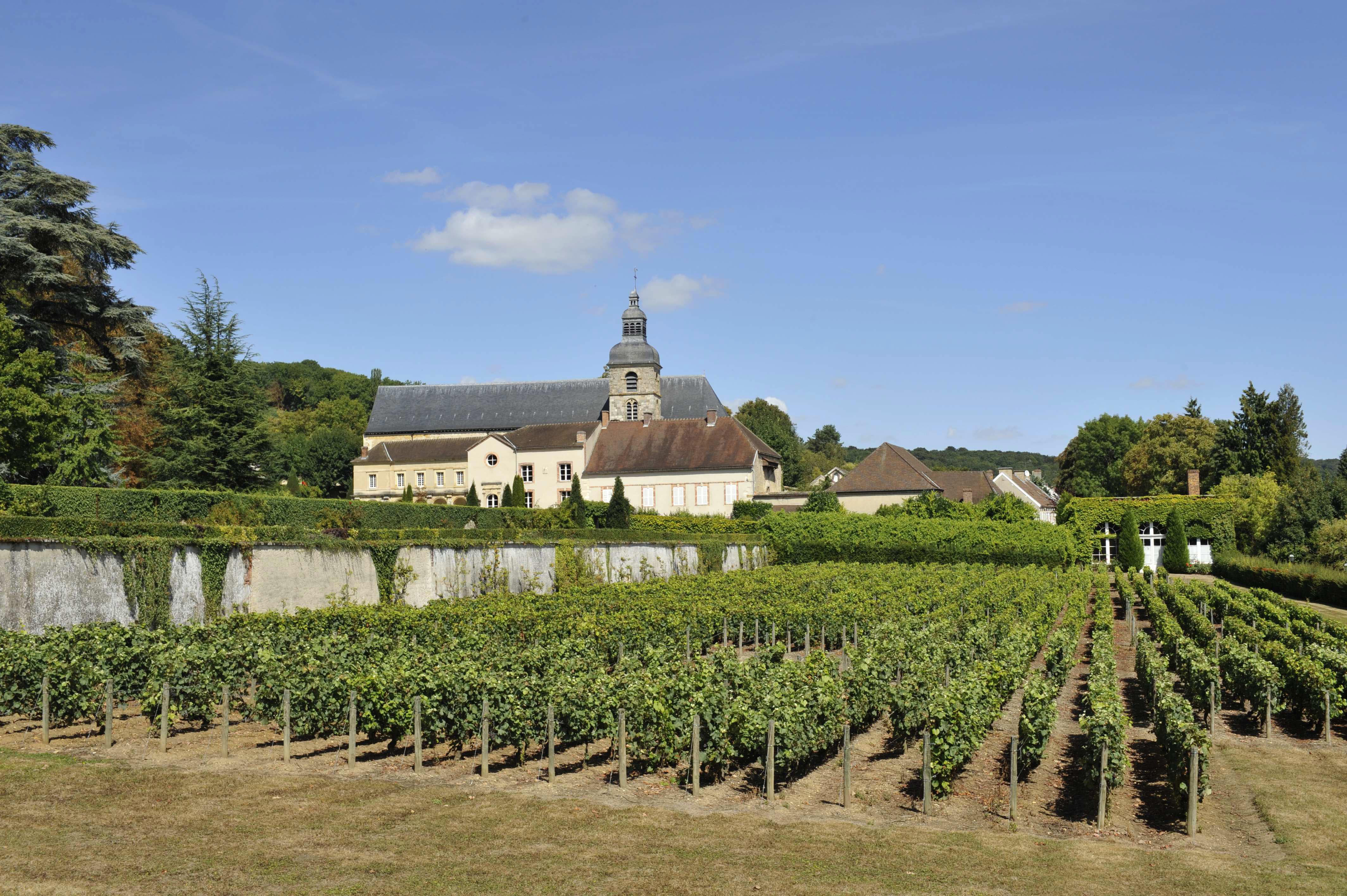 A Benedictine abbey founded circa 662 by Archbishop of Reims, St Nivard, the abbey buildings have been destroyed and rebuilt several times over the course of the centuries. Moët & Chandon has made every possible effort to restore the abbey over the years, with renovations including the cloister and the Sainte-Hélène door, which had disappeared. A replica was commissioned by Moët & Chandon, working in partnership with ABF (France's architectural review board) in 2012.
--
Tourist Office - Place de la République - 51160 Hautvillers