Local people are more likely to know the Institut International des Vins de Champagne by the name Villa Bissinger. This was the former Champagne House in the centre of Aÿ, where the Institute is now based. Its main remit is to showcase the Champagne region's winegrowing heritage. 
The International Champagne Wines Institute seeks to disseminate knowledge about Champagne to the widest possible audience. The organisation is developing wine tourism via the École des Vins de Champagne, enabling students to learn about Champagne wines in a lively and interactive spirit of discovery. 
A 1901 law association, with the support of its members, winegrowers, cooperatives and houses located across the Champagne appellation area, the school is privileged to have a training cellar, representing the diversity of Champagne.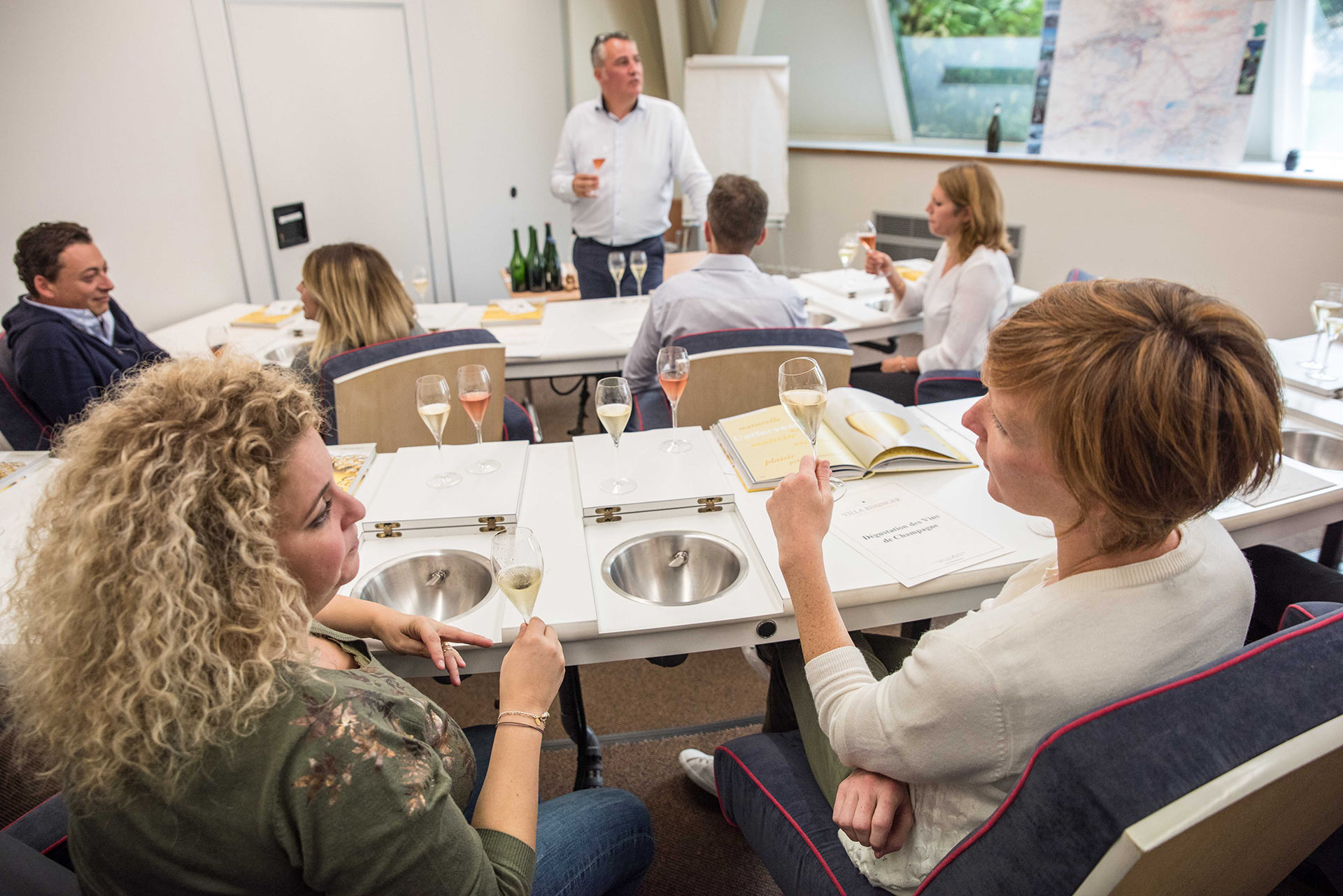 The Villa Bissinger also delivers vocational training, boasts an oral archive and resource centre, holds lecture series and every year hosts presentations by university students awarded bursaries to study human and social science, who present their research findings.
The centre's wealth of expertise benefits a range of target groups, from those who are simply interested in Champagne to experienced industry professionals. It is also a hub for discussion and research, a place to meet, open to all, tourists and researchers alike.
- -
Institut International des Vins de Champagne - Villa Bissinger, 15 rue Jeanson – 51160 Aÿ-Champagne.