Since the Middle Ages, pilgrims from across Europe have followed a multitude of routes to reach Santiago de Compostela. Seven of them have been granted UNESCO World Heritage status, coupled with 71 monuments which line these routes and bear witness to this long tradition of pilgrimage. Two pilgrimage destinations in the Middle Ages, the Basilica of Notre Dame in L'Épine and Collegiate Church of Notre-Dame-en-Vaux in Châlons-en-Champagne are part of this ensemble.
"Four symbolic routes depart from Paris, Vézelay, Le Puy and Arles and cross the Pyrenees, joining the numerous itineraries taken by the travellers. Pilgrimage churches, simple sanctuaries, hospitals, bridges and roadside crosses all bear witness to the spiritual and physical aspects of the pilgrimages. As a spiritual exercise and manifestation of faith, the pilgrimage has also influenced the secular world, playing a decisive role in the birth and circulation of ideas and art." This was how the World Heritage Committee defined the exceptional universal value of the network made up of the Santiago de Compostela pilgrimage routes and built heritage associated with these pilgrims.
Constructed on the site of a former 9th century chapel, later occupied in the 12th century by a community of canons, the Collegiate Church of Notre-Dame-en-Vaux in Châlons-en-Champagne became a very popular Marian pilgrimage site following several miracles attributed to the Virgin Mary. Its remarkable architecture, a blend of Romanesque and early Gothic art, sets it apart today. Listed as a historic monument in 1840, the church boasts one of the biggest peals in Europe (56 bells) together with the ruins of a former cloister protected from the elements by the adjoining museum. Images of St James appear in the 16th century windows.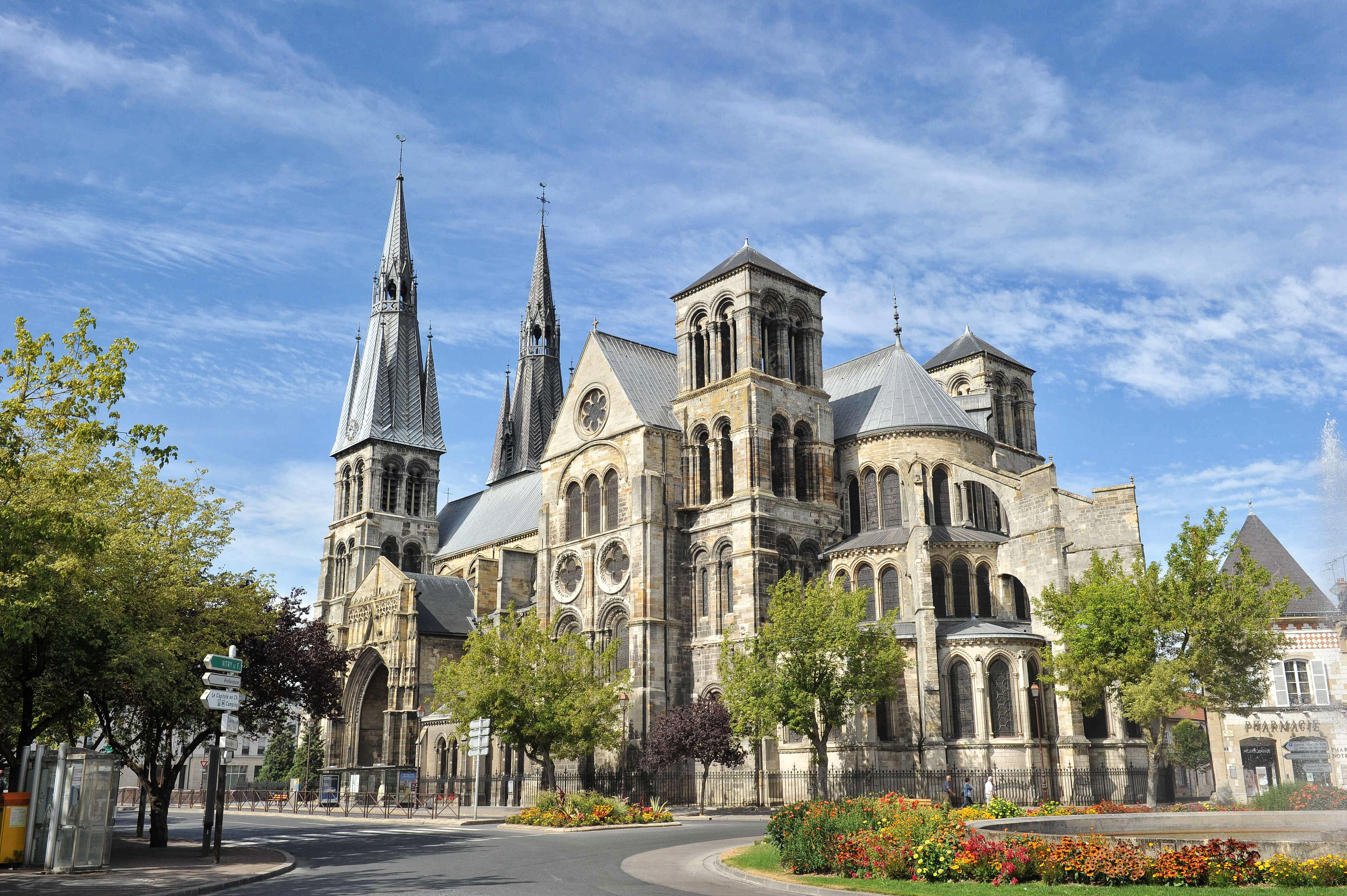 L'Épine is the site of a chapel, which became a place of Marian pilgrimage after shepherds, attracted by a bright light, discovered a statue of the Virgin and Child in a thorn bush. Constructed on this spot from the 15th century using donations made by pilgrims, the Basilica of Notre-Dame has become a masterpiece of flamboyant Gothic art, topped by two stone spires visible from afar on the Champagne plain. A wooden statue of St James of Compostela (16th century) sits on the altar of the first chapel on the north side.
--
Practical information
Collegiate Church of Notre-Dame-en-Vaux – Châlons-en-Champagne - Information and bookings: +33 323699821
Basilica of Notre-Dame de l'Épine – L'Épine - Self-guided during opening hours 
For more information: Châlons-en-Champagne Tourist Office -+33 326651789
Tourist Office 3, quai des arts - 51000 Châlons-en-Champagne Tel.: +33 3 26 65 17 89www.chalons-tourisme.com