In 1793, Jean-Remy Moët (1758-1841) commissioned the building of a Neo-classical style mansion on a plot of land acquired in the early 18th century by his grandfather, Claude Moët (1683-1760), who founded the House of Moët & Chandon in 1743. Jean Moët was the first merchant to build premises on the modern-day Avenue de Champagne in Épernay. This former private residence is now home to Moët & Chandon's administrative and sales offices.
The design of the Hôtel Moët confirms that Moët & Chandon moved to the future Avenue de Champagne at an early stage. The U-shaped layout of the buildings is also characteristic of 18th century mansions. Initially designed as private family residences, these buildings subsequently became commercial premises, enhancing the prestige both of the brand and their occupants.
The Hôtel Moët comprises a main building flanked by two ground floor wings and a gambrel roof framing the courtyard. Heavily damaged during bombing raids on 19-20th July 1918 with only the facades surviving, the building had to be rebuilt.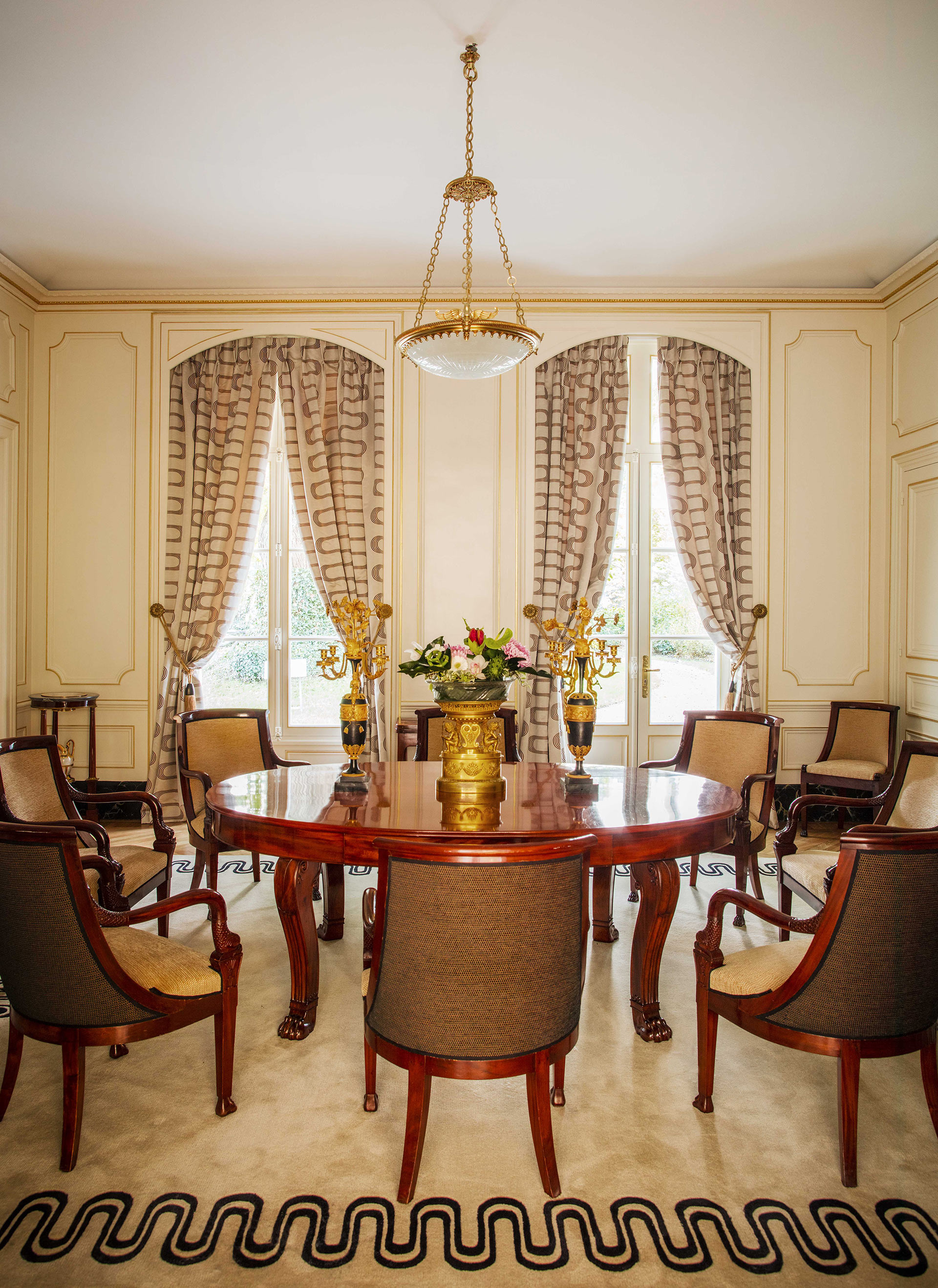 A sumptuous English-style garden, of which only a small section remains, was added at the time of construction. Still standing is an ancient pagoda tree known as the "Tree of the Three Emperors", under which Alexander I, Tsar of all Russia, Grand Duke Nicholas, the Emperor of Austria, the King of Prussia and the Prince of Orange, drank Champagne together on 21st March 1814.
--
Hôtel Moët, 20 avenue de Champagne – 51200 Épernay
Closed to the public, but visitors can admire the building from the outside.