You may be surprised to find a real lighthouse encircled by a sea of vines. It was built 110 years ago on Mont Rizan, at the far end of the winegrowing village of Verzenay. A panoramic garden, located at the foot of the lighthouse, provides an attractive place to take a break. Visitors can unwind (particularly after climbing the lighthouse's 101 steps!), freshen up under the mist sprayer, enjoy a glass of Champagne and above all admire the Champagne landscape, which extends as far as the eye can see. All of this in the atmosphere of a seaside resort, created by parasols, deckchairs and wooden pontoons. 
The lighthouse's location on an overhang of the Verzenay hillside makes it one of the most attractive viewpoints of the Montagne de Reims. Visitors can enjoy the view from the top of the lighthouse (25m high) and/or from the garden/viewpoint. The garden has recently been landscaped and has a South of France feel. Both the light and the landscape change depending on the season, weather and time of day. 
In 1909, an imaginative Champagne merchant named Joseph Goulet came up with the idea to build a lighthouse bearing the name of his brand as an advertising ploy.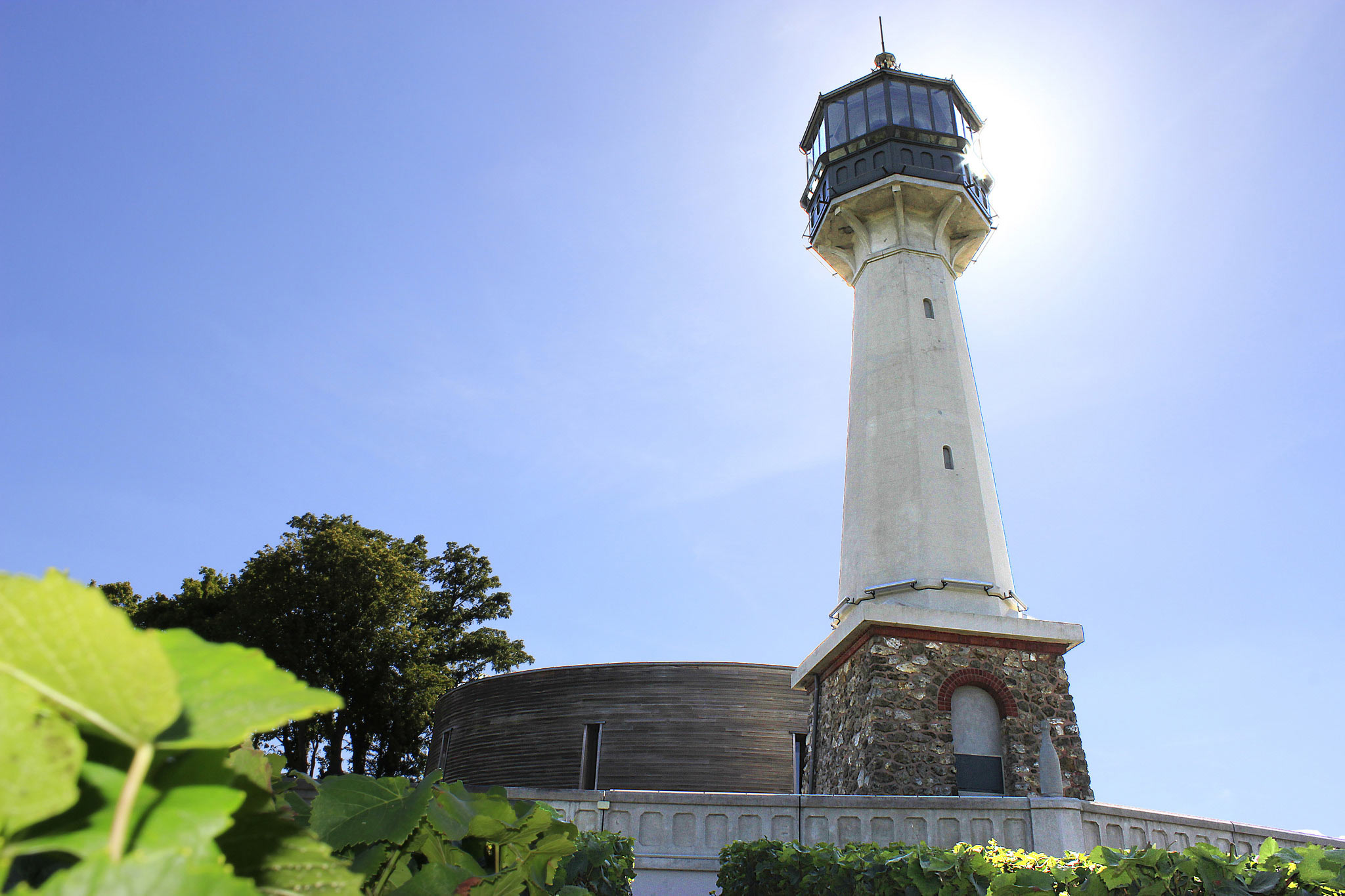 The building, which looks somewhat odd in this landlocked location, is home to an eco-museum boasting a discovery trail, interactive displays and exhibitions on the history of Champagne wines, the different growing areas, vine cultivation, and regional festivals and traditions. Partner winemakers visit the lighthouse regularly to showcase their Champagne wines in the tasting area.
--
Practical information
Open every day except Monday. 10am – 5pm on weekdays, 10am to 5:30pm on Saturdays, Sundays and public holidays.
For more information: +33 3 26 07 87 87