Notre-Dame Cathedral, the Palais du Tau and former Abbey of Saint-Remi (now Saint-Remi Basilica and museum) were awarded UNESCO World Heritage status in 1991. Having hosted the coronations of French kings, these buildings are of outstanding architectural quality, revealing France's history to the whole of humanity.
Notre-Dame Cathedral in Reims is a masterpiece of Gothic art. Since its construction in the 13th century, it has been the setting for a series of national and international events. The cathedral's windows, statues and decoration are in keeping with its status as the site of coronation of 29 kings of France. Notre-Dame is also the result of eight centuries of technical and artistic innovation. The reinforced concrete framework added during restoration work in the aftermath of World War 1 is a remarkable example of this innovation. The cathedral is a symbol of human creative genius, resilience and of peace, since it was here that General de Gaulle and Chancellor Adenauer formally sealed Franco-German reconciliation in 1962. 
The Palais du Tau was once the palace of the archbishop of Reims. Located in close proximity to the cathedral, the palace played a major role in the coronations of the kings of France. The court and guests would meet in the 15th century great hall to celebrate the coronation banquet. This imposing building was converted into a museum in the 1950s and now displays artefacts from the cathedral's treasury, together with tapestries and collections associated with the coronations. 
--
Practical information
Notre-Dame Cathedral – Palais du Tau: Place du cardinal Luçon in Reims - +33 3 26 47 81 79 – www.palais-du-tau.fr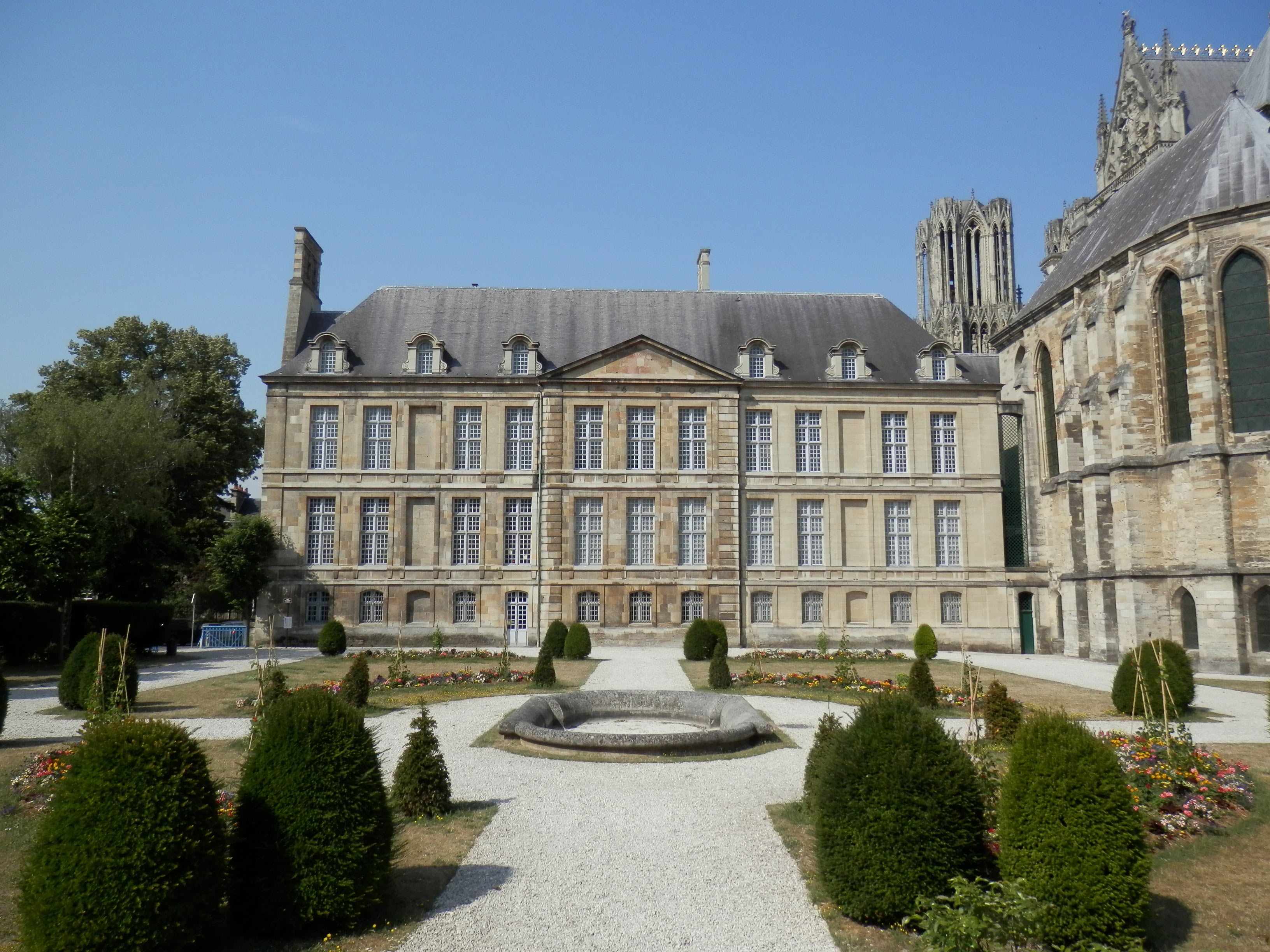 The former royal Abbey of Saint-Remi was founded in the 8th century by a Benedictine community of monks. Its majestic architecture dates back to the 17th century, with a chapter house still adorned by sculptures typical of the Romanesque period. Built around the tomb of Saint-Remi, the Bishop of Reims who baptised Clovis, the first King of the Franks, the medieval abbey church became a place of pilgrimage. According to legend, it was home to the Holy Ampulla containing the chrism (anointing oil) from this baptism and so was an obligatory stopping point during the coronation ceremonies. The building now houses the History and Heritage Museum for Reims and its region. 
--
Practical information
Saint-Remi Basilica – entrance via the southern gate on rue Saint-Julien in Reims. 
Saint-Remi Abbey-Museum: 53 rue Simon in Reims – +33 3 26 35 36 90
For more information: Reims Tourist Office – 6 rue Rockfeller in Reims – + 33 3 26 77 45 00 – www.reims-tourisme.com