The winegrowers' houses tend to face the street and grouping together these residential quarters with a number of other buildings enables the various production processes to carried out onsite (from processing the harvest to storing wine in the cellar until it is sold). The Leboeuf Champagne House in Aÿ, known as the Pressoir Henri IV, is one of the most significant examples of this approach on the Historic Hillsides.
The half-timbered building, known as the Pressoir Henri IV, is located in the historic heart of Aÿ. It is believed that the press house of King Henry IV of France was located on this very spot. The king was a great lover of Aÿ wines. 
The layout dates back to medieval times, with the various buildings arranged around a courtyard accessed from the street through an entrance porch. This type of covered porch, known as a chartil, was unique to the Champagne region, providing shelter from bad weather for the workers. There are two distinct residential buildings; one is a half-timbered corner house with a corbelled upper floor looking onto the courtyard, while the other more recent building faces the street and is constructed using rendered masonry with brick and stone contours.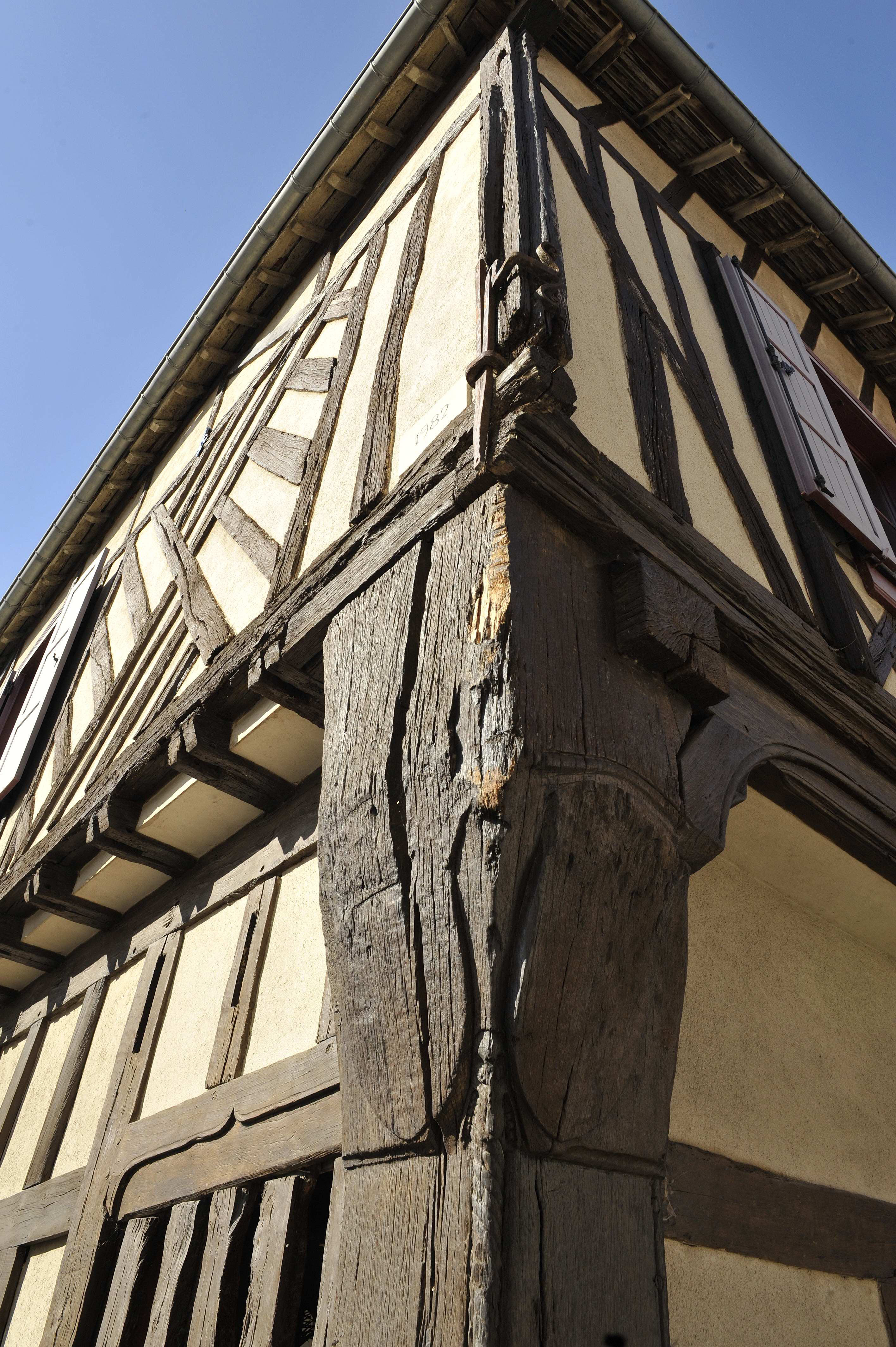 The production buildings are located in the courtyard: one is used for winemaking, while the other is a customer reception building.
In addition to reconstruction work completed on all street-facing and courtyard facades, changes were made to the facade of the corner house. Large bay windows were added on the ground floor and wooden cladding on the first floor. These enhancements were in line with the changing role of the winegrowers' houses, which now welcomed the public onto the production site.
- -
Maison Leboeuf, 11, rue Saint-Vincent – 51160 Aÿ-Champagne
www.champagne-pierre-leboeuf.fr