Located in the middle of a magnificent park, the Hôtel Auban-Moët is an outstanding example of a private residence converted into a public building. Initially built by the Moët family, since 1920 it has been home to Épernay Municipal Council and was awarded historic monument status in 2012. 
In 1858, Victor Moët (1797-1881) asked Parisian architect Victor Le Noir (who designed Montparnasse railway station in Paris) to construct a private residence at the bottom of Avenue de Champagne for his daughter and future son-in-law Camille Jacques Victor Auban (1832-1896 - founder of the hospital bearing his name and the local crèches). Victor Le Noir designed the main building in Second Empire style using cut stone, with its facade facing away from Avenue de Champagne. 
In the late 19th century, the property was extended by purchasing an additional plot of land together with houses along Rue Jean Moët. Between 1872 and 1884, outbuildings, a porter's lodge and orangery were built at the end of an extensive garden, based on plans drawn up by architect Alphonse Gosset (1835 to 1914), who also built the theatre in Reims. The park, which now holds "outstanding garden" status and is open to the public, drew its inspiration from prestigious garden designs, such as the Palace of Versailles gardens.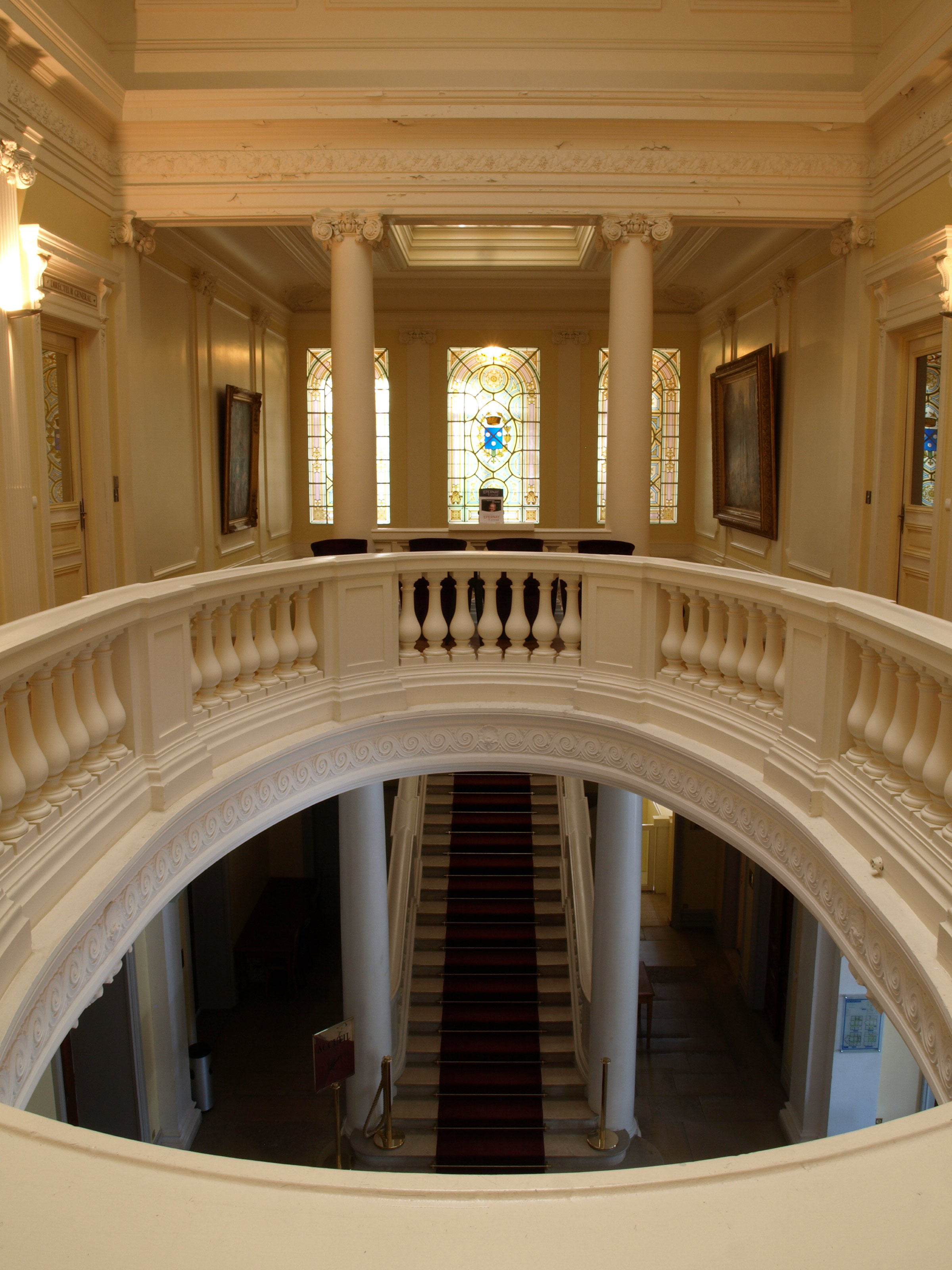 In 1919, Victor Moët's heir transferred ownership of the residence and its gardens to the town of Épernay, which moved its municipal services to the building in 1920, without changing the layout.
The entrance to the building leads into four magnificent reception rooms (including the wedding hall and council chamber), which are well worth a visit. The upper floors are home to the mayor's offices and municipal services.
--
Hôtel Auban-Moët (Épernay Town Hall), 7 Avenue de Champagne – 51200 Épernay.
For information and tours: Épernay Tourist Office
Tel.: +33 3 26 53 33 00.