Erected over 130 years ago on the site of the family château, the monumental statue of Pope Urban II stands 33m high. It is worth a detour not only to "meet" this local figure who became pope in the 11th century, but also to appreciate its delightful setting overlooking the River Marne. Let your gaze wander over the Champagne vineyards, from one hillside to the next, taking in the banks of the river. An educational, charming and relaxing stop on your itinerary. 
This grassy and tree-lined oasis in the midst of the vines descends almost to the riverbank. The magnificent view should be enjoyed at a leisurely pace to prolong the pleasure. See if you can spot the 22 neighbouring villages with a little help from the orientation table. Located at the peak of the village of Châtillon-sur-Marne, this delightful promontory is home to the monument erected in 1887 in memory of Odo of Châtillon. He was born circa 1040 and became pope in 1088, taking the name Urban II. He died in Rome in 1099, a man of great virtue and knowledge. He is famous for preaching in support of the First Crusade to Jerusalem in 1095 and establishing two weekly 'Truce of God' days when fighting was not permitted. It was on his recommendation that almost all the kings of France were crowned in Reims.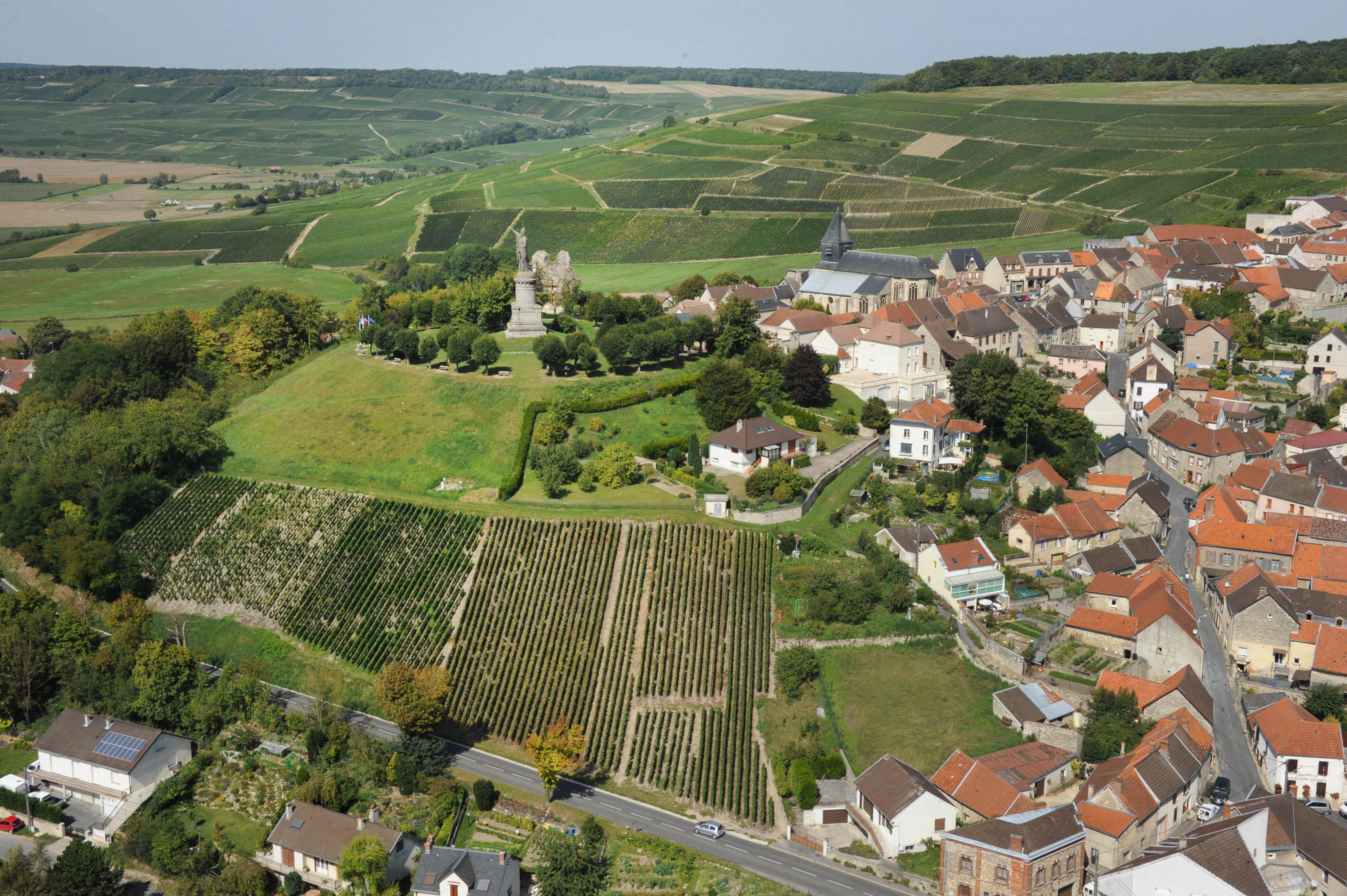 The statue, in Kersanton granite by the sculptor Le Goff, depicts the pope pointing a finger towards the heavens. A narrow staircase wends its way up inside the statue to arm level. However, access is currently restricted for safety reasons. As an aside, the town of Clermont-Ferrand has also paid homage to Urban II with a fountain monument taking centre stage in Place de la Victoire.
--
Practical information
Memorial park, Rue Berthe Simonet in Châtillons-sur-Marne.
Promontory accessible all year round. Interior of the statue closed to the public apart from exceptional cases.
Châtillon-sur-Marne Tourist Information Office.
For more information: +33 3 26 58 32 86